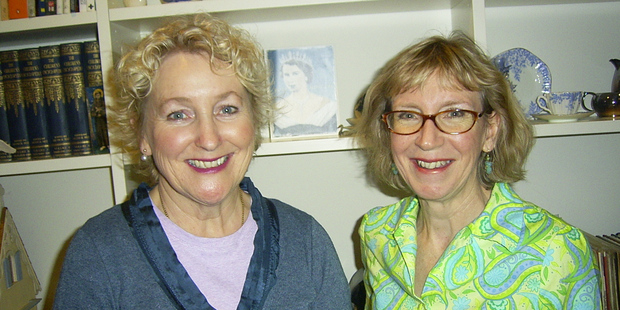 A New Zealand woman is preparing to relive years of pain as her husband appeals his conviction for murdering his first wife and plotting to kill his second and third wives for money.
Felicity Drumm, an Auckland nurse, also has to cope with the publicity surrounding a new book being released on the high-profile case.
Within the next three months, Malcolm Webster will be back in court, questioning the reconstruction jurors were shown of the fiery car crash that killed his first wife, Claire Morris, and the judge's direction to the jury which took just hours to find him guilty on a range of serious charges.
He was found guilty of attempting to kill Drumm and her 150-page statement to police detailed suspicious fires, being drugged, Webster's attempt to crash a car, missing money, and finally waking in a car in bush north of Auckland to find him ready to set the vehicle alight.
She could not be contacted this week. Her sister, Jane, said she was overseas.
Jane said the family did not know an exact date for the appeal, though journalist Charles Lavery, who covered the case and has released a book on it titled The Black Widower, said it would likely be September.
Drumm is understood to have signed an exclusive television deal but even that was prompted by Webster, Lavery said.
Left so destitute by Webster that she was unable even to divorce him, Lavery believed she signed the deal for the money.
"She's got a son to look after ... money was obviously an issue."
The case, and the appeal, has rattled Drumm's parents, Brian and Margaret, though they said they had "risen above" it.
Brian Drumm said: "Nothing like this has happened in our family. Nothing like this has ever happened in very many families. It took a long while to come to terms with it."
In his book, Lavery said it was likely that many more women had been conned by Webster and he was often in relationships with several women at once.
"I do feel there may be others we don't know of yet because he's such a closed book."
Many women had written to Webster in jail, demanding answers though Lavery said none had received a reply.
"His lawyer says he's talking to no one until the appeal is complete."