Care Of Wooden Floors by Will Wiles
Harper Press $29.99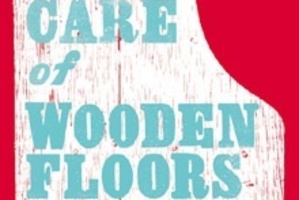 A nameless narrator comes for seven days to a nameless East European city. He wants to write - write anything, as long as it's not his usual local body leaflets on recycling and noise nuisance.
He's flat-sitting the apartment of his ex-university friend, Oskar, a man who makes everyone feel uncomfortable and unsatisfactory; a person so meticulously minimalist that his only drink is neat (heavily-underlined witticism) vodka at below zero centigrade.
Milieu matches man. Oskar's apartment is a sterile cube, a place where the cats complement the colour scheme, and "even the dust motes looked neat".
Alas and hurrah, our inept narrator soon initiates a dark comedy of stains, spills, smirches and scratches, starting with the spotless titular floor. Cats, red wine, a piano lid and an incomprehensible cleaning woman add to the entropy. So do a man who berates traffic lights, a bunch of belligerent dogs, and a bleeding foot. Chaos succeeds calamity. A couple of corpses have to be disposed of before a sudden and arbitrary upbeat ending.
This clever debut novel isn't just freeze-frame farce: it's too chilly for that. More often, it's a series of aesthetic, carefully-crafted bon mots: when you fly, "you are outside the ordinary"; a character "travels under a thundercloud of good taste"; soft-porn pictures are "jaunty windbreaks on a festive, polychromatic beach".
Wiles keeps slewing sideways into Fine Writing, chasing clever comparison after witty image. It doesn't help the plot much, and it means that some of the parts are more effective than the whole.
An edgy, incipient bleakness promises well, as do a number of commendable forays into alienation and bad taste which should have cat clubs boycotting the book. But the author seems shackled by his delight in decor: we get given every detail of sofa, coffee-plunger, bookshelves, CD selection. The narrative congeals while we're force-fed furniture.
So - a sharp, smart, yet ultimately sagging story whose potential stays undeveloped.
"The kitchen," Will Wiles tells us at one point, "looked more like a showpiece from a designer's catalogue than a work area."
So does a lot of this novel.
David Hill is a Taranaki writer.