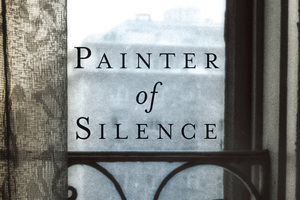 Romania, in the early 1950s. A man is found on the doorstep of a hospital in the northern city of Iasi. Deaf, mute and illiterate, he carries no identity papers and is "frail as a fallen bird".
A young nurse, Safta, brings him pencil and paper so that he might draw. She does not tell her colleagues that she knows this man, Augustin. They were born six months apart and raised together on her family's grand country estate at Poiana. She was the daughter of aristocrats, he was the cook's illegitimate son. Safta understood Augustin as no one else could, as if he was "the silent side of herself".
But that was then. Before the second world war, before Soviet occupation, before communism. This is a time of secret police and neighbourly denunciations, of imprisonments and labour camps. It is dangerous for Safta to admit to who she once was.
It is also dangerous for Augustin to move about without identity papers. It is even dangerous for him to draw. Drawing was Augustin's childhood obsession, as he struggled to make sense of a world without words. Strange, precise, multi-layered drawings of faceless people, and rooms more telling for what he leaves out than what he includes.
The story skips between the monochrome city of Iasi, with its bitter, sooty aroma and "used-up sky", and their childhood in Poiana. Safta returns in her mind to places long abandoned, recalling a lost love she has tried to forget. As the memories resurface, Augustin begins to draw again. At first his drawings make little sense, but gradually he reveals what has happened in the years since Safta's family fled to Britain ahead of the advancing war and she remained to train as a nurse with the army.
Painter of Silence is Georgina Harding's third novel and has been longlisted for the 2012 Orange Prize. It's a slow, graceful story of a life without words, rich in language and imagery. The senseless horror of war and the terror of oppression are magnified when filtered through Augustin's half -light of understanding. His inability to communicate makes him especially vulnerable and when his incomprehension lands him in trouble with the authorities, he is unable to fathom what he has done wrong or why he is being held.
It's a story about the places and the people to whom we are bound and what happens when those connections are lost. The tale of Augustin and Safta is tied up with others in Iasi; Adriana who pretends Augustin is her soldier son missing in action in the Soviet Union; Irina whose beautiful and talented daughters have been imprisoned in Bucharest. Both are drowning in an ocean of loss.
The ending surprises mainly for its all too neat resolution of loose threads. But Painter of Silence is a thoughtful and thought-provoking book and a delicate evocation of a time of great turmoil.