Blues coach offers former All Black flanker spot in Auckland but Chiefs are also in hunt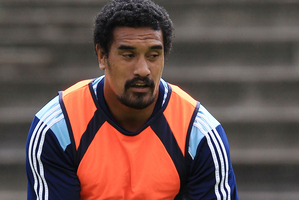 Blues coach John Kirwan has pitched a personal proposal to former All Black Jerome Kaino to rejoin his Super 15 rugby franchise.
Kirwan has returned from Japan where he mixed some business into his trip as he courted Kaino who played 48 All Black tests before leaving for the land of the rising sun.
"It's complicated, there are a few stumbling blocks," said Kirwan.
"Overseas contracts in places like Japan are much bigger than New Zealand. But I sat down with him for a yarn and am confident he wants to come home for the right rugby reasons."
All Black prop Tony Woodcock is also on the Blues shopping list.
"He is one of the guys on our wall who has played more than 100 games for the Blues.
"I've spoken to him and it is a similar situation to Jerome. I'd like to have him back and I'm keen to but we have to go through the process," said Kirwan.
Finding several locks is also a to-do task for the Blues. "We have been talking to a couple of guys here and overseas," said Kirwan.
The Blues lost veteran captain Ali Williams and Anthony Boric from their locking resources this season as the two former All Blacks left for contracts in Europe and Japan.
That left the Blues with Culum Retallick and Liaki Moli on their books and they will add Patrick Tuipulotu to that roster but still need one or two more to fill out their second row resources.
"There are not too many available and if you go overseas there is a whole process you have to go through with the NZRU," said Kirwan.
"So I am also tracking the ITM Cup closely to see if there is anyone else. But we have a bit of time to sort that out. But locks around 2m are a sought-after commodity."
The Blues coach guessed he would know more about Kaino next week and hoped he could come to some sort of arrangement. Stitching competitive deals together was the tough part in any signing and Kirwan was about to begin that process.
"I just wanted to sit down with him first, now I will start working on it.
"We had a talk for an hour and his motives are in the right place. We told him what we were trying to achieve at the Blues and where we are heading and he is a real Blues man.
"I think he is committed to the franchise and where it wants to go. He is also keen to chase that All Black dream once again."
But there is competition. The Chiefs are also understood to be working on a deal to tempt Kaino to their region as they set out on chasing a hat-trick of Super 15 titles.