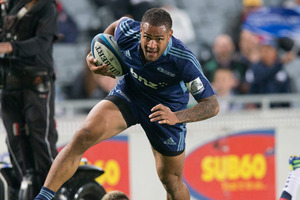 Changes have to be made to the Blues although the shape and identity of those alterations remain uncertain.
Signs suggest selections will be restricted for Saturday's Dunedin match with the Highlanders.
"We have a soft underbelly because we are not disciplined enough," coach John Kirwan said.
His squad had apologised for their lack of application against the Brumbies and was determined to remedy that effort against the Highlanders.
"Many things are good like our defence which is running at 93 per cent," Kirwan said.
"We also need to learn to play sides in all sorts of weather and that is where our discipline comes in. We do not have it to execute the game plan we want.
"It is hard to play boring with our personnel because it is not in their character, but at times it is necessary."
The Super 15 series takes a break in New Zealand after this weekend but the Blues play the touring French side on June 11 at North Harbour Stadium.