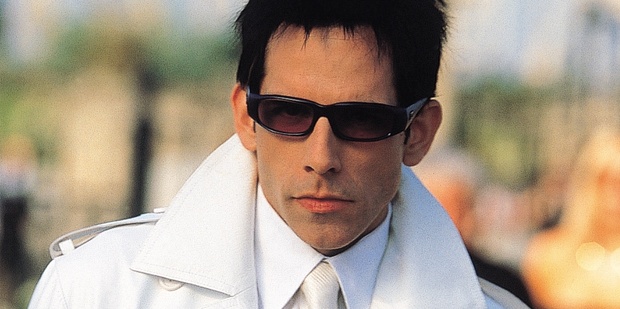 Sequels ... they're so hot right now!
Prick up your ears, fans of the really, really, ridiculously good looking. Ben Stiller has offered an update (albeit tantalisingly brief) on the much-anticipated sequel to his 2001 cult comedy, Zoolander.
"There is a script and we are trying to figure out if we can get it together," Stiller, who played male model Derek Zoolander in the original, dished during a recent appearance on The Graham Norton Show (via the Mail Online). "I just want to make sure we can put it together the way it should be."
Speaking to TV host Norton about the original, he said: "It wasn't a big hit. It came out 10 days after 9/11, so a strange time to release a movie but I'm not sure it wouldn't have been any bigger at any other time.
"But it's caught on over the years. Fans still send me pictures on Twitter of their babies doing a Blue Steel look."
Stiller also offered up an update about the project earlier this month.
"It definitely could happen. It just hasn't really come together yet, but there's a script that Justin Theroux and I worked on that we really like, and it's just a matter of figuring out how to do it right," he told ComingSoon.net.
"For me and the people who are big fans of the movie, I want to make sure that we're doing it in a way that we felt good about it, and it takes a lot of elements to come together for that to happen."
Way back in January 2011, Stiller spilled a few plot details about the sequel, and that he and Jennifer Aniston's soon-to-be-hubby Theroux had handed a finished script to studio bosses for consideration.
"Now the studio has the script and we're at that point where we're waiting to see what they want to do," he shared.
"It's ten years later and most of it is set in Europe," Stiller added. "I don't want to give away too much, but it's basically Derek and Hansel (Owen Wilson) ten years later - though the last movie ended on a happy note a lot of things have happened in the meantime. Their lives have changed and they're not really relevant anymore. It's a new world for them."
Stiller also confirmed that Will Ferrell, who played evil fashion guru Jacobim Mugatu in the original, would be back for the second film.
"Will Ferrell is written into the script and he's expressed interest in doing it. I think Mugatu is an integral part of the Zoolander story, so yes, he features in a big way."
The jungle drums were also beating last year with a rumour that Lady Gaga had been offered a juicy role in the sequel.
Per The Sun, the lady of perpetual sartorial commotion had been tapped to play Stiller's love interest, for a hefty US$4.8 million no less.
"Gaga is top of their wish-list. She has the talent and attitude - and an amazing sense of humour," a source told the tabloid.
Stiller later piped up and put the kibosh on the Gaga casting rumour.
"Zoolander Lady Gaga story is not true," he shared on Twitter. "Weird that Ok magazine would print something untrue. Weird to read a made up story on the internet."
Freakishly weird.
Stay tuned for updates.
NOTABLE NUGGETS
And finally...
* Adele to accept MBE at Buckingham Palace this week.
* Kim Kardashian shares new snap of baby North West.
* Number one fan: Blake Lively has a secret Pinterest account, and she re-pins pictures of hubby Ryan Reynolds.
* Breaking news: Kanye West eats an ice cream.
* Watch: Eminem and Rihanna drop the full Monster music video.
* Why Brad Pitt apologised to a gossip columnist.
* Katy Perry hits a bum note at the NRJ Music Awards.
* Arnold Schwarzenegger riding a tiny toy horse? Sure, why not.
* Beyonce breaks iTunes record with new album.
* Is Lindsay Lohan planning a tell-all book?
- Rumour Has It