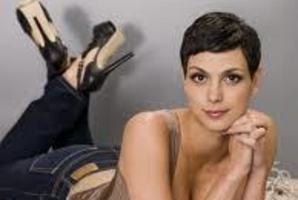 Have you been lapping up Homeland? Wolfing down Madmen and Game of Thrones too?
Watching the first few episodes of Madmen and Game of Thrones there's something that occurs to me, along with the script and art direction, the casting is gob-smackingly superb.
When it comes to characters, I'm struggling to come up with a dud on either show because there are so many shining diamonds presumably created in that weird space where the casting, acting and character collide.
The stars are obvious and well feted, but the smaller roles are also spot on. On Madmen the secretaries are certainly getting older and odder and the wonderfully creepy Lane (Jarred Price) is getting better and better and clearly heading for some sort of trouble.
Just off the core-cast list is the jock-tard/art director Stan Rizzo (Jay R Ferguson). I've never worked in an ad-agency but have always imagined there'd be guys just like him, smug, sexually harassing and permanently 15 years old.
But he's also got charm and depth. Everyone has depth on this show. Even Don's new Stepford wife - played by Jessica Pare - is warming on us just as Don inevitably is cooling on her.
Meanwhile on Game Of Thrones, there's a slew of new characters to add to stockpile they've already amassed. You want evil? They've got evil. Welsh actor and familiar face, if not name, Robert Pugh is awesomely nasty as the incestuous, polygamist, son-killing, psychopathic, Wildings leader. He's such a wonderfully unsavoury bastard that you know he must be some sort of prick in real life. I'm sure his friends will tell you otherwise, but I'm not buying it.
Singing Detective and Minder fans will also have clocked that the great Patrick Malahide has also joined the cast as 'Lord of the Iron Islands', not that I'm keeping up with all the details and titles like all of you Dungeons and Dragons fans out there. I have simply been filing people into categories, there's good, evil, really evil, and 'likely to get her top off'.
In the later category, new addition Carice Van Houten (who was amazing in Paul Verhoven's underrated Black Book) is doing a great business as the evil, sexed-up, 'Red Preistess'. She could just as easily be a character on True Blood.
There's also some great news for chubby fans. I love a chubby character, they make me feel less alone in the world and they're usually jolly. Best by far is the plus-size mate of the Bastard, the fellow wall-orphan, Samwell Tary, played by the brilliantly appealing John Bradley-West.
But the same casting praise cannot be laid on the table of the makers of Homeland. The show itself is totally compelling, don't get me wrong, but there are weak links in the cast. One in particular, is Brody's wife, Jessica, played by Morena Baccarin. She is rather beautiful but I find myself wondering if she can act?
She can certainly do a great sex-scene but fully clothed there's something missing. But maybe I'm missing something, perhaps the woodenness of Jessica is intentional; perhaps she's meant to be alien-like (and as a star of sci-fi shows like Stargate and V she's rather good at playing the 'other worldly').
Perhaps she is in some kind of purgatory brought on by old ginger-nuts being down that Al Qaeda hole for so long? A friend even suggested that she is so full of botox that we can't see her acting? It could be a directorial decision to play her like that but could it just be bad casting? Interestingly she replaced Laura Fraser who played the wife in the pilot.
What strikes you about Jessica is her distance and under-whelming responses to situations; when she's reacting to an emotional daughter for instance (played superbly by Morgan Saylor), it seems that no one is home.

Or perhaps it's because she's just not in the same league as the rest of the cast?
Claire Danes is obviously killing it as Carie and Mandy Patinkin (Saul) is always genius, but there are other notes that don't ring. The clichéd bad-tempered but impotent commanding officer is given a standard performance by British actor David Harewood. He's so vanilla he could be replaced with a milk arrowroot biscuit without anyone noticing.
But he's not as bad or as important as the wife, and the wife is the weakest link, goodbye.
-nzherald.co.nz