Are you going to the Big Day Out? Click here to send us your Big Day Out 2010 photos to be featured online.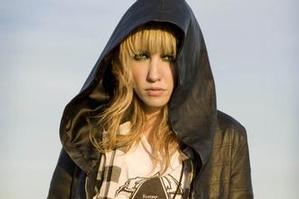 Today New Zealand's biggest day of live music returns. Though many of the Big Day Out headliners like Muse, Lily Allen, Dizzee Rascal, and the Mars Volta have played the festival before, there are other intriguing acts on offer.
This year's Big Day Out harks back to the good old-fashioned days when it was more about the collective of acts rather than the main drawcards.
There's freaky folky Devendra Banhart, who will no doubt provide a trippy pyschedelic experience for those who dare on the Essential Stage at 6.35pm; on the Green Stage are electronic rowdies Passion Pit, fronted by maniacal musical whiz kid Michael Angelakos; and local spazz rock up and comers Bandicoot are up first at 10.30am on the top field at the Essential Stage. You can read about them, and more, on the following pages.
But wait... there's more. For the metal-minded, Atlanta band Mastodon are sure to whip up a storm of dust, sweat and goats when they play the main stage at 1.45pm; as will locals Lord of Tigers with their ruthless brand of sonic punk chaos on the Local Produce Stage at 6pm; and (unless you're bouncing round in the Boiler Room to Groove Armada) extreme music veterans Fear Factory will be a rowdy industrial-strength finale to the day on the Green Stage at 10.30pm.
There will be a brooding yet uplifting cloud hovering over the top field when Brit post-punk shoegazers the Horrors play (Essential Stage, 3.30pm); or if folky pop opera is what you're after then head along to Portland band the Decemberists (Green Stage, 5.45pm) who could just be this year's Arcade Fire; and Peaches, another returning visitor, is always good for a spot of sordid sauciness in the late afternoon (Boiler Room, 4.55pm).
And big ups to Dizzee "come and dance wiv me" Rascal for bringing hip-hop to the main stage, but sadly there is a distinct lack of local hip-hop talent apart from the Bazooka Kid PNC (Boiler Room, 12pm).
This year there is a strong showing from mainstream music lasses, with New Zealand's biggest new female stars - Ladyhawke (Green Stage, 4.15pm) and Gin Wigmore (Essential Stage, 8.15pm) - and Britain's Lily Allen (Blue Stage, 7pm) performing within hours of each other.
Elsewhere on the local front, for some sonic catharsis take a big bite of Mountaineater (Local Produce, 4pm), a Dunedin trio fronted by Tristan Dingemans of HDU; check out True Lovers (Green Stage, 12pm), the new band featuring former D4 member Dion Lunadon; get comfortably shagged with the reformed Head Like A Hole (Essential Stage, 9.45pm) or for some late-morning mind-warping head along to James Duncan (Essential Stage, 11.30pm) who later picks up his guitar to play in Dimmer (Boiler Room, 1.30pm).
With all this action, you never know, you might just stumble across your new favourite band.
Meanwhile, one of the main differences in the venue layout this year is the repositioning of the Local Produce Stage adjacent to the top field stages and bar area, which means the traditional sound clash with the Boiler Room will be avoided. And that's got to be good for everyone's ears.