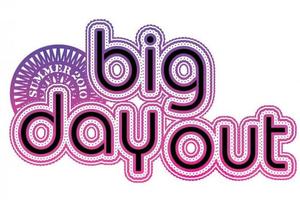 Heavy metal giants Fear Factory will be celebrating their 21st birthday at Big Day Out 2010.
Other international bands announced in the third BDO release today include aged X-rated rapper Blowfly, Tijuanan DJ Chucuchu, Poirier, MC Zulu, Dead Prez and DJ Dick 'Magik' Johnson.
New Zealand's own Concord Dawn, Evil, House Of Shem, Nick D, Tahuna Breaks, metal band Tainted, indie kids O'Lovely, Valedictions, Mile High, Batucada Sound Machine, Farmer Pimp, The Drab Doo Riffs, Elston Gun, Opensouls and the Turn Around have also joined the line up.
The Big Day out is set to take over Mt Smart stadium on January 15.
The above bands will be joining the already announced acts, including;
Muse, The Mars Volta, Lily Allen, Kora, Groove Armada, Kasabian, Dizzee Rascal, Simian Mobile Disco, Jet, Midnight Youth, PNC, Peaches, Ladyhawke, Passion Pit, Girl Talk, Dimmer, Rise Against, mastodon, Karnivool, Head Like A Hole, Devendra Banhart, The Horrors, Gin Wigmore, Powderfinger, The Veils, Sasha, Calvin Harris, The Decemberists, Eskimo Joe, Deja Voodoo, The Temper Trap, Minuit, James Duncan, The Checks, Kidz In Space, Cairo
Knife Fight, Mountaineater, True Lovers, Tim Phin, Bandicoot, Lord Of Tigers, The Silent Disco.
Auckland's only BDO side show has already sold out.
All tickets to Groove Armada and Nick D at the Powerstation have sold within one week.
What: Big Day Out
When and where: January 15, 2010. Mt Smart Stadium, Auckland
How Much: $132.00 GA
* Are you heading to the Big Day Out at Auckland's Mt Smart Stadium? If so, we want to hear from you.
We'd like you to send us your photos from this year's event so we can feature them online.
Please include your name with your photos and - if it's not clear - what the photo is of.
Click here to send us your Big Day Out 2010 photos.