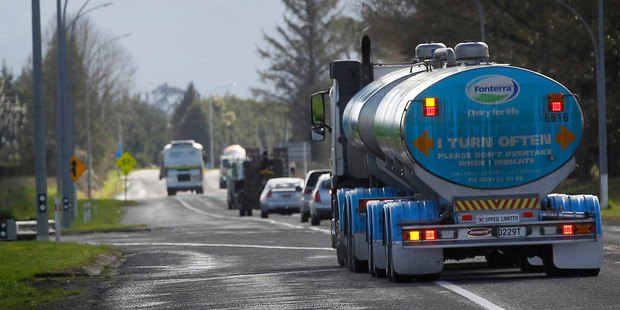 Fonterra chief executive Theo Spierings concedes lessons must be learned from this botulism scare.
You would hope so because it has been a debacle and yesterday's news won't magically undo all the damage done in key markets like China.
Spierings says the news that there was never a botulism bug is good.
He's right. No babies died, or could have died, and Fonterra went through with a recall anyway- so they are entitled to the moral high ground.
But the new test results don't make the core issues go away for Fonterra, for the Government or for the rest of the food export sector.
Even before yesterday's announcement it was safe to say Fonterra "got away with it".
The last two dairy price auctions and the big bump in farmers' forecast payout - up $4 billion on last year - made it clear Fonterra's business model had emerged unscathed from this crisis.
Others weren't so lucky. The Ministry of Primary Industries and several off-the-record sources have confirmed small dairy exporters have been shut out of the Chinese market since the botulism scare broke.
New Zealand's reputation took a big hit in China and that won't suddenly be undone.
The fact there was never a health risk puts this crisis in the same category as February's DCD issue, which saw low-level traces of fertiliser residue showing up in New Zealand milk. The science was always on Fonterra's side in that case but it didn't stop Chinese media making it a front-page issue or foreign markets from throwing up trade blocks.
The same thing will happen again and again to New Zealand exporters unless we lift our game. New Zealand companies and ministry officials need to emerge from this more attuned to the mindset of the Chinese consumer and the power of the Chinese media. There was still a dirty pipe and there will be plenty of focus on what went wrong in production.
No food producer can rule out all possible risk of food safety issues. But Fonterra needs to look more deeply at its culture and its skillset around consumer markets.
It needs to look at testing processes and the sharing of information around that testing. It also needs to take a good look at its communication strategy and brand management.
As the milk payout numbers show, Fonterra can afford not to look broadly at all these issues - but New Zealand can't afford for it not to.