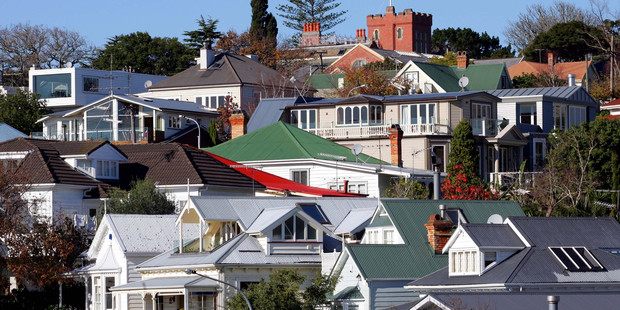 Put down your coffee and croissant and pick up a pen. Now, put a note in your diary to ring your banker tomorrow to ask for a better deal on your mortgage. Seriously.
Banks are desperate to keep your business and are frantically doing deals with customers behind the scenes to stop them defecting to rivals.
That means you shouldn't be paying the advertised rate for your floating or fixed-rate mortgage. Expect your bank to match the best rate on the market - and threaten to leave if it doesn't.
It hasn't always been like this. Back in the days before New Zealand's banking system was freed up, it was much harder to get a loan. Those with grey or no hair will remember the hoops that had to be jumped through and often the need to resort to borrowing via a solicitor.
Your bank manager was someone who had to be feared, not the other way around.
There was also a time in late 2008 and through 2009 when banks retreated into their shells in the worst of the financial crisis.
Lending standards were toughened and margins for some of the riskier types of lending were increased.
Those days are long gone. The Reserve Bank's half-yearly Financial Stability Report released this week shows the banks are sitting on a cash pile worth $49 billion that they're desperate to lend. That's more than double their cash pile in late 2008.
The report also states the banks can afford to give you a better deal. Bank net interest margins, which are the profits they make between the cost of their borrowing and their returns from lending, have rebounded from 1.87 per cent in September 2009 to 2.32 per cent in March. That's largely because most customers have switched from fixed rates, which are less profitable for the banks, to floating rates. There is plenty of fat there for the banks to burn.
Banks now know that to keep growing profits they have to either poach business from their rivals or reduce operating costs. They can no longer just watch their profits rise with the tide of a fast-growing mortgage market. Mortgage lending growth has collapsed from about 14 per cent in 2007 to barely more than 2 per cent this year. Retaining business is now even more important than growing business.
The Reserve Bank is already seeing signs of this intense competition in a relaxation of lending standards. A bank can win a mortgage in two ways: cut the price with a lower interest rate or offer to lend more to a riskier customer by relaxing credit standards. Many are now doing both.
The central bank's quarterly survey of lending standards showed the biggest easing of standards in the March quarter since the onset of the global financial crisis. It also showed that lending officers expected an even bigger easing in the June quarter. That means it is now much easier to get a 90 per cent-plus home loan or to borrow an even larger multiple of your income.
But for most people who already have a floating mortgage and don't want to borrow more, the best way to take advantage of these easier conditions is to ask your bank manager for a lower rate.
Those with floating mortgages are often put into "set and forget" mode because they don't have a natural trigger for renegotiation when the term of a fixed mortgage expires.
That means many borrowers are paying the advertised floating rate, which is about 5.7 per cent for most banks. Don't pay that rate. Go straight to your banker and demand a rate of less than 5.4 per cent. That's what most banks will agree to when pushed by a broker.
Just like the L'Oreal ad says, do it because you're worth it.