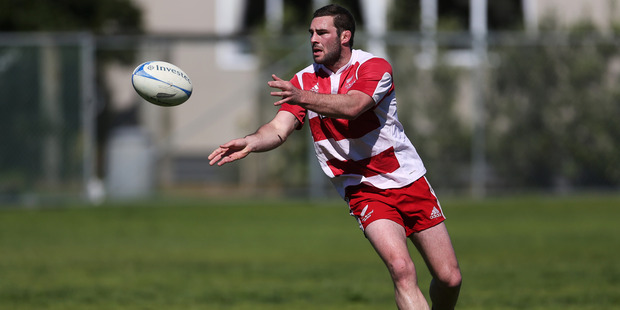 Sir Gordon Tietjens is in his 20th year coaching the All Blacks Sevens team but has lost none of his renowned passion for the job.
He feels refreshed and re-motivated with another new bunch of players to work with ahead of the Gold Coast Sevens, the first tournament of the 2013/14 IRB HSBC Sevens World Series, at Skilled Park, on October 12-13.
Tietjens took the wider training squad through their paces at Mount Maunganui College yesterday and they will continue to train at the school until Saturday morning.
The final team of 12 players to travel to Brisbane will be named tomorrow after training.
Tietjens says he is just as enthused about the start of another World Series as he ever has been.
"I've got some new younger players in there and that keeps me going," Tietjens said.
"We have lost a few players that are still involved in ITM Cup but I have the nucleus of experienced guys here to help these young players, which is obviously very important.
"They are showing the younger guys this is the level you need to get to if you want to be the best you can be."
Tietjens hinted that in building his squad for this year and beyond they may suffer some losses along the way.
"We go out there to win every possible tournament we can but in the back of my mind is the Comm Games in Scotland next year and Rio 2016 Olympics. To do that we may have to take a few hits this year, to try some new players. We have some really young players that I might look to use at different times because they could be the kingpins going into 2016.
"That's what is exciting about it and during the season we may lose some players through injury. We very rarely have a fully fit squad, so it just gives those other players an opportunity."
At training in the Mount Maunganui sunshine yesterday, elite players Sherwin Stowers, Gillies Kaka, Ben Lam and Declan O'Donnell were unable to train as a result of injuries.
Tietjens says he has got used to missing players due to ITM Cup injuries.
"Gillies is one of those players who will possibly be a full-time sevens player and he will be right for the next two tournaments. Ben Lam will be quite influential in our World Series, I believe as well, so it is great to have depth and that is what we are building now."
Mount Maunganui club player Sam Gavigan was in action with the wider training group. He is highly regarded by Tietjens.
"I have seen him playing fifteens in club rugby and he showed a lot of good skill sets. He is good in open play and has quite a good rugby brain but now he has to get his head round how to play the game of sevens.
"The thing with Sam is that he learns from being in this environment and the levels he needs to get to. He has done a lot of hard work and, just like anyone else, he has an opportunity to crack it into the All Blacks Sevens."