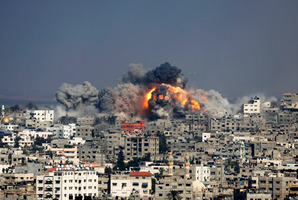 Hands up if you know the meaning of the word consequences?
If you do, then I suspect you may be part of an ever-decreasing section of humanity.
One meaning of consequence is "a result or effect, typically one that is unwelcome or unpleasant".
And that doesn't seem to register in the braincells of too many folk nowadays.
We can excuse young kids at times when they forget the rule "Don't poke the bear".
That's when a parent is not a happy camper, overly tired or stressed and their kids just can't read the danger signs and refuse to go and play nicely in a corner somewhere.
Consequence - being yelled at or being punished.
More seriously is when someone ignores the road rules and drives drunk, or without a licence, and happens to kill someone in a crash.
Consequence - the pain of taking a life and years of agony for the victim's family.
Sensible people of all ages learn the lesson of consequences quickly and don't tend to repeat the actions that bring about unwelcome or unpleasant things.
Others don't.
The clearest example of that in the world today are the ruthless leaders of Hamas - the terror group governing the Gaza Strip.
To many in the world, courtesy of a pliant media, Hamas is a wonderful group of freedom fighters trying to throw off the unreasonable yoke of Israel. They are portrayed as being the victims in their protracted struggle against the Jewish state.
However, under its charter, Hamas declares it wants to create an Islamist state in Palestine - and obliterate Israel.
For those who don't know, Arab nations and forces have tried to destroy Israel on at least four occasions since 1948. The wars of 1948, 1956, 1967 and 1973 all ended with victory to Israel. If that nation hadn't won those wars, it would have ceased to exist and millions of Jews would have been butchered.
Since 1973, there have been eight lesser conflicts as the Israeli Defence Force crossed into neighbouring territories to prevent attacks upon itself.
In recent weeks, our TV screens have shown hundreds of wounded and dead civilians in the Gaza Strip.
The bodies of children, in particular, are tragic to see.
Accusing fingers point at Israel: they've blockaded Gaza causing untold misery, they drop bombs on women and children ...
But let's wind the clock back, shall we.
Why did Israel blockade Gaza and why did it build its security barrier separating itself from Palestinians?
For fun? To harm Palestinians? Or to protect its own citizens - Arab and Jew alike - from suicide bombers killing innocents in buses or restaurants?
To me, the consequences of continually attacking Israel were the barrier and the security crackdown.
Likewise the recent Israeli incursion into the Gaza Strip.
It is a consequence of Hamas sending militants through tunnels into Israel to kidnap teenagers, or launch terror attacks.
These expertly made concrete tunnels, about 14 in number, go for kilometres and cost millions of dollars each to build. Hundreds of others connect mosques to kindergartens, houses and hospitals.
They are filled with food and weapons - including kidnappers' kits of "chloroform and handcuffs".
Surely the money and material used on the terror tunnels could have been better spent looking after their people?
A few years ago, Israel was criticised for limiting concrete deliveries to Gaza.
Tel Aviv said it was because the material was not going to be used on housing or hospitals - as promised - but tunnels. In fact, Israel had sent in such materials for use in hospitals until last year when a tunnel was discovered made from the donated cement and steel.
Many of said tunnels began within civilian houses.
The reason? Well, it doesn't take an Einstein to work out Hamas' strategy. Place entrances, or rockets or other weapons among civilians and if Israel strikes at them blame the Israelis for the death toll.
Brutal but, unfortunately, too effective - with the pro-Palestinian TV media who either can't, or don't want, to see they are being played.
If I were more cynical I would suggest Hamas have deliberately poked the bear to draw down Israel's wrath and thereby gain an advantage in the PR war they are also waging.
The same with the thousands of missiles they have been shooting into Israel from the Gaza Strip.
If they didn't fire them - endangering Israeli civilians - the Jewish state would not have responded.
The terribly sad thing is that while Hamas is allowed to continue its attacks on Israel then the situation will not improve for everyday Palestinians.
They must continue to pay the consequences.
And for them the consequences are misery, danger and death.
Richard Moore is an award-winning Western Bay journalist and photographer.
richard@richardmoore.com