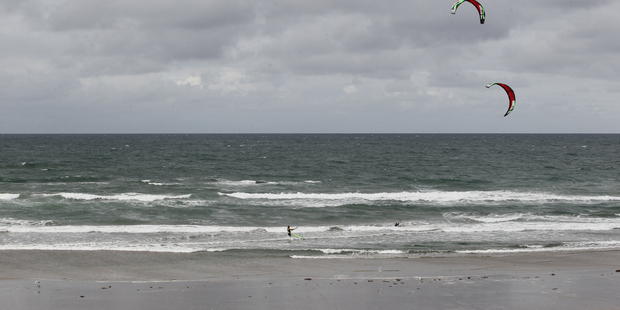 Many Kiwis have a favourite regular swimming spot.
Mine happens to be Ohope Beach in the Eastern Bay of Plenty where I love to go boogie boarding.
I have plenty in the Western Bay too, such as Papamoa Beach, Omanu and the Mount - just down from Leisure Island (Moturiki).
If I feel like a cool dip without the waves, Pilot Bay is the ticket.
We are blessed in the this region with pristine beaches, so it is welcome news that Surf Life Saving New Zealand has announced that it will set up a surf club base with flags at the popular Tay St Beach.
John Cousins reports that the popularity of the beach grew when the artificial surf reef was built.
Although the reef became a white elephant and made swimming dangerous, it remained our second-busiest beach, after Mount Main Beach.
I admit I avoided that beach because, although I am a confident swimmer, I do not feel safe enough going in the water past my knees while the reef is still there.
Even though the Tauranga City Council increased funding, which allowed both Mount Maunganui and Omanu surf clubs to patrol the beach, I'm sure other swimmers felt the same.
The removal of the reef, coupled with the patrolled red and yellow flags, can only be a good thing and hopefully will attract bathers back to the area.
Surf Life Saving New Zealand's eastern region manager Chris Emmett said no one drowned while swimming between the flags at Tauranga beaches last summer.
Seven lives were saved at the Mount beach by regional lifeguards and one person at Omanu.
It just goes to show swimming between the flags is the safest option at a surf beach. More of them will make our beaches safer.