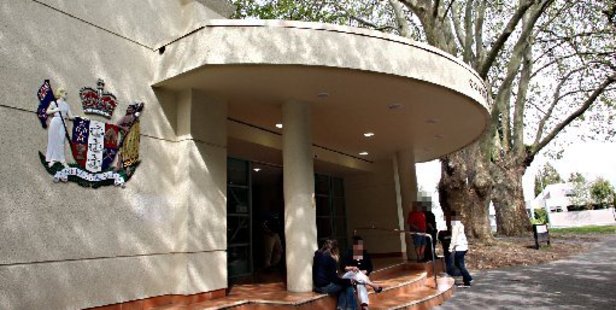 Lawyers for two people accused of a unleashing a violent terror attack against a Te Puna family and their associate have urged a jury to acquit their clients, saying it is a case of mistaken identity.
Jack Simon Ake, 53, of Te Puna, who is on trial in Tauranga District Court, has denied one count each of wounding with intent to injure and assault with a weapon, namely a spade.
His co-accused Derek Michael Drewry, 28, of Judea is defending one count of common assault.
Both are accused of being among an uninvited group who turned up at the Te Puna home of Andrew Duncan and his family on the evening of November 23, 2012, some armed with spades, bats and other weapons.
The Crown says that during the violent confrontation, Mr Duncan was seriously hurt when struck with a spade in the head or back of the neck and briefly lost consciousness.
While Mr Duncan could not say who struck him with the spade, he was able to identify Ake before and after the assault, Crown prosecutor Greg Hollister-Jones said during his closing address to the jury yesterday.
Two other witnesses gave evidence about seeing a "distinctive-looking", aggressive Ake "wind-milling" the spade and identified Ake as Mr Duncan's attacker, he said.
Mr Hollister-Jones said a bloodied, bruised Mr Duncan was treated at Tauranga Hospital for facial cuts and a damaged collarbone.
The jury could also safely convict Drewry, who during the "aggressive melee", tackled Stephen Peters, an associate of Mr Duncan's sons, to the ground, he said.
Ake's lawyer, Olivia Brittain, urged the jury to "proceed with caution". Ms Brittain said there was no evidence to connect Ake with any attack on Mr Duncan, and the defence's position was the Crown witnesses were "genuinely mistaken" in identifying him.
The jury earlier heard evidence about two spades being located by police.
Drewry's lawyer, Craig Tuck, said there was no doubt the complainants had experienced a "traumatic, highly charged ordeal", with "people running everywhere, yelling, lots of chaos and confusion".
Mr Tuck said there needed to be "specific proof" of Drewry's guilt and the Crown had presented insufficient proof. The jury must acquit his client, he said.
Rihari Jarrod Borrell, 23, who was also on trial, walked free from court yesterday after the charges against him were dismissed. The Crown accepted there was insufficient evidence to continue to try him.
His sister, Jasmine Hira Borrell, 26, also of Welcome Bay, admitted two counts of assault in relation to two of the three adult complainants before the defence opened its case. She was discharged on one count each of assault with intent to injure and possession of an offensive weapon, also due to insufficient evidence reasons.
She was remanded on bail, with sentencing on October 14.
The trial is expected to wrap up tomorrow.