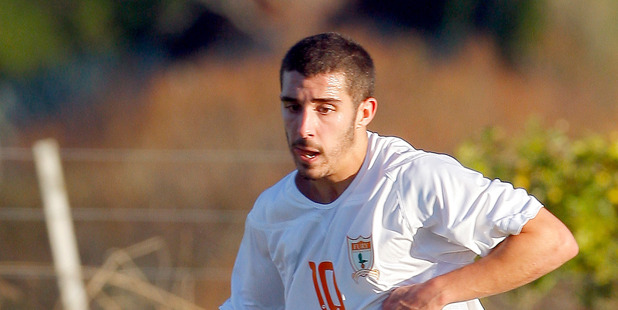 AFC Fury's year-long bid for redemption and passage into the Northern Region Division Two competition is complete.
The side, which won promotion last season before being stripped of their place in the Auckland-based competition due to fielding ineligible players, drew 2-2 with Melville United to claim the silverware.
It was an anti-climactic, bittersweet triumph for the Maramatanga Park-based club, who had led 2-0 through goals to Federico Gomez and Gonzalo Amado before conceding and then giving up an own goal in the final moments to open the door for Cambridge.
Fury founder Dave Cook said the group was down until word came through that Cambridge had also stumbled to a draw.
"We were kind of deflated and then reinflated a little while later," Cook said.
"It was surreal."
He had already turned his attention to next season's campaign, and pointed to the performance of a Papakura City FC his side had soundly beaten in last year's play-off as proof his side could have footed it with the likes of Tauranga City United.
"We'll always be looking to improve the squad. That will happen every year. As it should do. If you want to get promoted from a league then you need to have a team that is better than that league.
"You'd have to look at Papakura and say Fury could well have been looking at promotion to the first division this year."
He did not come right out and say his side was better than the Blues, framing Tauranga City as just another club between the Fury and winning the premier league.
"In due course maybe we can get up with Tauranga and we can have some local derbies.
"That would be fantastic for local football, but we're not hunting them down.
"They happen to be one of the teams that are in our way in getting to the top of the premier league."
The result, along with the promotion of Tauranga City United to Division One, is a huge boost for football in the Western Bay of Plenty.
Cook is well-known to be active on the transfer market and will be doing his best to field a side capable of winning Division Two next season.
He is promising a new coach with the ability to attract quality players, enabling him to focus on a business model he believes will bring a greater degree of professionalism to local clubs.
Should he succeed and gain promotion to Division One, and Tauranga City stick around in that competition for a year or two, football fans in the Bay of Plenty would be in for a rare treat.