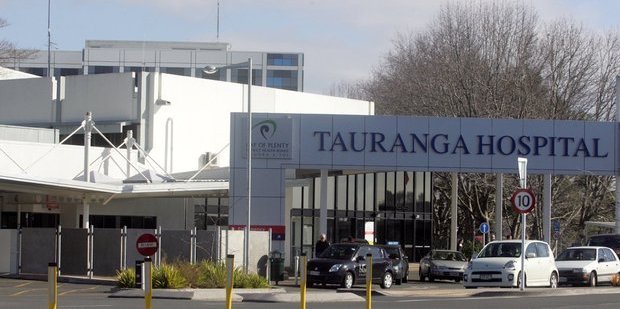 Tauranga MP Brendan Horan is demanding answers to accusations of "disgraceful" staff bullying in the Bay's hospitals.
The New Zealand Independent Coalition leader has challenged the Bay of Plenty District Health Board (DHB) to publicly disclose how many staff had taken personal grievances during the past two years. The DHB runs the Tauranga and Whakatane hospitals.
Mr Horan was responding to the DHB's governance and quality manager Gail Bingham saying that the board had zero tolerance to bullying following this week's election forum organised by the Tauranga Moana Abuse Prevention Group.
"I have had people coming to my office seeking my help as an MP because they have been bullied by their employer."
Asked by the Bay of Plenty Times Weekend to comment in more detail, Mr Horan said the grievances included managers getting set against someone, with other staff being too fearful to stand up and say anything.
He was unable to discuss other grievances because they were too specific and would lead to the person being identified. "They are real and they are disgraceful.
"I challenge them to say how many of those personal grievances remain unresolved today. It is time for the DHB to walk the talk when it comes to a no-bullying approach," he said.
The DHB late yesterday afternoon told Bay of Plenty Times Weekend nine personal grievances had been lodged with the Employment Relations Authority from 3000 staff.
National's candidate for the Bay of Plenty, Todd Muller, said his personal view was that the doctors and nurses at Tauranga Hospital did a fantastic job and the issues Mr Horan raised were an internal matter for the DHB.
Another speaker at the forum, Labour's Tauranga candidate Rachel Jones, said: "I personally have not heard of any of these stories coming out of the DHB."
Labour's Bay of Plenty candidate and school nurse Clare Wilson said her knowledge of how large organisations handled personal grievances was that there were strict rules about disclosures until the cases were resolved.
The process was really awkward and never pleasant. "Personal grievances are, by their nature, quite emotive."
New Zealand First's Tauranga candidate Clayton Mitchell did not support Mr Horan's bid for the information.
DHB chairwoman Sally Webb said the board ran anti-bullying programmes and personal grievances had not come to the board as being of major concern to management
Ms Bingham said all complaints of bullying were fully investigated and managed as per the DHB's zero tolerance policy and the requirements of the Employment Relations Act.