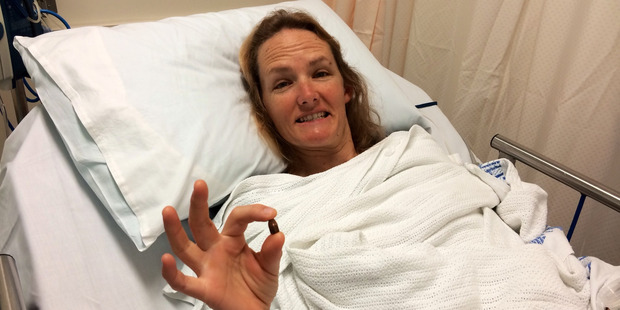 A Western Bay woman shot in Papua New Guinea during a gun battle was last night in an Australian hospital recovering from surgery to remove the bullet.
Bayofplentytimes.co.nz broke the story that Waihi Beach woman Cathy Franzoi had been shot in the leg by a stray bullet and her 15-year-old son Luke, who travelled with her, yesterday spoke exclusively to the Bay of Plenty Times about the ordeal.
The shooting happened after a gun battle erupted outside where they were staying in Port Moresby in the early hours of Monday morning. The stray bullet hit Mrs Franzoi in the back of leg above her right knee as she slept.
It was not known who had fired the shots but the pair had been warned about street gangs that operated in the city, known locally as "the rascals".
Mrs Franzoi, a volunteer ambulance officer, and Luke had been in Papua New Guinea for three weeks working as volunteers with Youth With a Mission (Ywam) Medical Ships, providing health care.
They had finished their mission but chose to stay another night at a mission house.
Luke said he woke briefly at 3.30am on Sunday when an adult frantically ran out of the room he was in.
He was woken again about an hour later by the same man who told him his mother wanted to speak to him.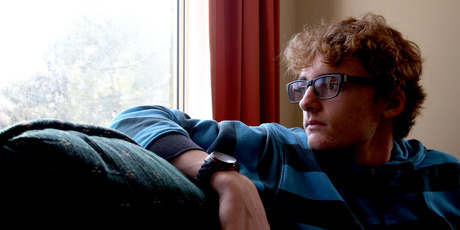 "She was lying on the floor but she looked fine. She had blankets and was smiling and talking and I sat down next to her and she said, 'I've been shot in the back of the leg.'
"She described it as someone jabbing a hot poker in the back of her leg," he said.
The bullet had bounced off a wooden bed post where it sent "tooth picks flying" and went into her thigh, he said.
Earlier in the night, before she had gone to sleep, his mother had thought about spinning her mattress around so her head was facing the opposite direction which, if it had not been too heavy to move, could have cost her her life. "[The bullet went in at the] bottom of the right thigh, if you would have spun her around it would have been the left side of her chest, her heart," he said.
She was taken to the Pacific International Hospital in Port Moresby but because of delays and payment demands the Franzois' insurance provider organised a medical evacuation to Cairns Hospital later that day - at a cost of about $40,000.
Until the evacuation, his mother had only been given two paracetamol tablets for pain relief, he said. Luke said prior to the shooting he did not have any safety concerns. "I looked at it as though the people needed help and I was there to give it," he said.
Mrs Franzoi was expected to come home today or tomorrow.