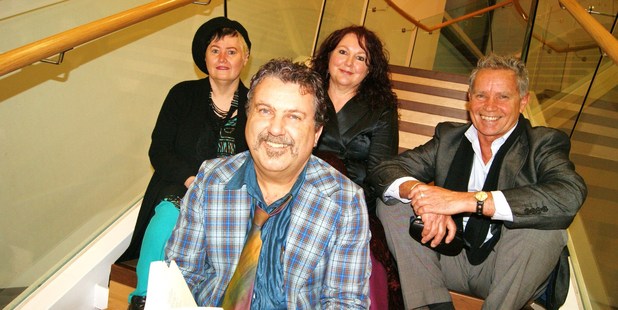 Poetry lovers are invited to join others in Tauranga to help celebrate National Poetry Day this month.
The day is held on August 22 and Tauranga Writers - Caught in the Act will be holding a night of performance poetry, music and open mic to the Mauao Performing Arts Centre from 7 pm.
National Poetry Day is held in association with the New Zealand Post Book Awards and the Tauranga event is one of several being held throughout the country.
Now in its 17th year, National Poetry Day events include Poems for Pikelets in Nelson, a poetry serenade phone line, a Whistle Stop poetry tour of Otago and Southland, Operation Funny Bone - a celebration of amusing poetry in the Coromandel, poems on walls in the Wairarapa, poets on buses in Auckland and Wellington, and a day-long festival of poetry at Ashburton College.

Bay of Plenty events:
Katikati - Having Fun with Poetry

When: Friday 22 August - Note this is a closed school event

Where: Katikati Primary School, Katikati College, Matahui School

What: To celebrate National Poetry Day in Katikati, dance teacher and writer Gaye Hemsley is spending half a day with two local schools encouraging children to 'Have Fun with Poetry.' Students at Katikati Primary School and Matahui Primary School will get to hear Hemsley reading some of her own and her favourite children's poetry and try acting out poems and using their imagination to create their own verses.



Katikati - Haiku Poetry Path competition
When: Haiku Poetry Path open daily all year round. Competition closes 20 August. Winner notified 22 August.

Where: The Haiku path is signposted from the start and end of Katikati township and runs along the river behind the shops

What: Take a stroll through the Katikati Haiku Path prior to National Poetry Day this year and send in one of the haiku to be in to win. Read local and overseas Haiku inscribed on boulders. For a chance to win 'Chocolates & Bubbly' adults are invited to write down their favourite haiku from the walk to enter the free competition. Submissions close August 20th. Winner will be notified on National Poetry Day (22 August 2014). Deliver your entry together with your contact details to Haiku Poetry Path Competition 73 Wills Rd Katikati or email to gaye@christinaproductions.co.nz

For further info: Contact ghemsley@clear.net.nz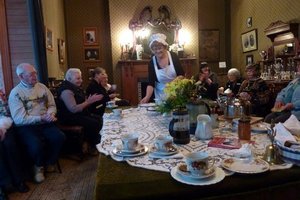 Katikati- High Tea and Poetry

When: Saturday 23 August, 2.00pm - 4.00pm - NB: this is a wrap-up event the day following National Poetry Day.

Where: Anthenree Homestead, 360 Athenree Road, Katikati

What: Come along to High Tea & Poetry at Athenree Homestead where you can read a poem or relax and listen. An open mic is available to read a poem of your own or one of your favourites. Devonshire Tea Served.

Entry details: Tickets $12 available from 'Flowers on Main' (54 Main Rd, Katikati) or Ph 07 5771753. Proceeds go to the Homestead restoration fund.

For further info: Contact ghemsley@clear.net.nz



Tauranga - Caught in the Act

When: Friday 22 August, 6.30pm - 9.30pm

Where: The Mauao Performing Arts Center, 11 Totara Street, Mount Maunganui

What: Expect The Unexpected! at this year's celebration for National Poetry Day here in Tauranga, as musicians and poets take the stage. A unique mix of words and song. with a few surprises from the floor. Taking poetry off the page are the 'Bard Of Brookfield' Marcel Currin and his Ministry Of Ideas, Pete Dashwood, A trio of Women poets, Graham Clarke of 'Brilleaux' fame. And many more with a special performance from the returning 'Son Of Tauranga' Mana Farrell. So grab a drink from the bar, and settle in with your friends and family, and feel the magic of words.
Entry details: Free.

For further info: Contact Dhaivat Mehta: dhaivatmehta7@gmail.com, 021 053 3548