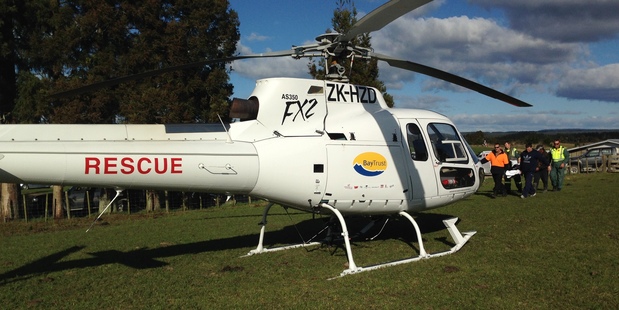 A 13-year-old boy was flown to Tauranga Hospital last night after falling from his motorbike in Pongakawa.
The boy was riding at the Pirini motorbike track and fell from his bike around 1pm, resulting in a leg injury that required immediate hospital care, a Rotorua Base helicopter statement said.
"Due to the remoteness, the helicopter was tasked and local and St John paramedics stabilised the patient before being flown to Tauranga hospital for further treatment."