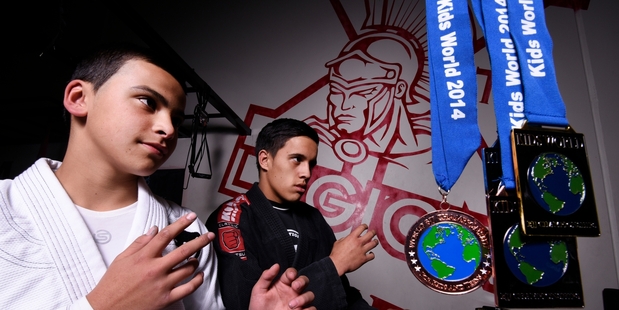 Alan Orr is happy with the progress he has overseen at Mount Maunganui's Gym 101 in the 12 months since moving from the United Kingdom to became a proud Mountie.
Orr is an 8th Degree Black Belt in Wing Chun and Jiu-Jitsu, and is also editor of MMA Uncaged Magazine and a practitioner of Chinese Medicine.
"Since I first came here we started our kids programme from seven to 14. It has been a big success," Orr said.
"The feedback I have had is people are surprised how I teach because I try to bring out the best in individuals, and the best in the group together, at the same time. So the focus is on everyone working together to improve each other. It is a very safe and proactive environment."
Two of Orr's students, Paki Ormsby and Te Kanohi Kuka, did well at the prestigious Kids World Brazilian Jiu Jitsu championship held in Los Angeles.
"It was a massive event, with fighters from all over the world, who are the up-and-comers superstars," Orr said.
"TK (Te Kanohi), who is only 15, actually fought in the under-17 bracket as there wasn't a bracket for him. He got two medals, bronze and gold, while Paki, who is only 13, got silver and bronze.
"TK achieved much more this year than I think he probably realised he could, so that is awesome, and Paki still has a few years at kids level and he is doing fantastic.
"This first period of development is to build their confidence and to give them exposure to new experiences. Travelling abroad and having that international competition is a lot of stress, but some stress is good stress," Orr said.
"They have been training very hard since I have been here. Their families have seen a difference in them, how focused they are, which has really helped them in everyday life. That really is what our focus is."
Orr has three MMA fighters competing in the highly rated Storm Damage event in Canberra on August 30.
Faith van Duin, who is No4 in the world rankings for female fighters, will defend her belt.
Later in the year she will be fighting in America for Invicta, the biggest women's MMA organisation in the world.
Her brother Joe van Duin and Ben Koubaridis are also fighting on the same card in Canberra.