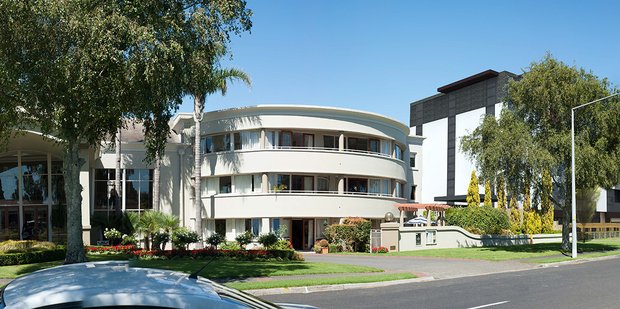 A new $20 million, five-storey retirement village and rest home capable of housing more than 80 people is planned for central Tauranga.
Metlifecare The Avenues has lodged an application for resource consent with the Tauranga City Council to expand its premises with a new apartment block on the empty site at the corner of 10th Ave and Norris St.
The new development adds to the $260m already being spent in retirement villages across the city.
Nearby residents had a mixed response to the planned development, with one concerned the building would become an eyesore.
The 16,000sqm complex would include 42 retirement apartment units on four floors. A 38-bed hospital care facility was proposed for the ground floor.
Metlifecare chief executive Alan Edwards said the new apartment block would be the last part of the expansion of the complex at The Avenues.
The ground floor would cater to both residents needing hospital care or rest home facilities, an aspect the village was lacking, he said.
"What makes a village a better village is that there's a full continuum of care that you've got a hospital on site. "
The proposed building was 14m tall — 5m above the maximum 9m limit for the suburban residential zone.
A report prepared for Metlifecare and submitted as part of the resource consent application concluded the building would not be seen above the existing treeline and would not compromise the viewshaft from its location to Mauao.
The proposed building would cover 79 per cent of the 2024sqm site — far exceeding the 45 per cent maximum site coverage allowed by council.
The plans also failed to provide the full 69 carparks required under the city plan with only 45 in the basement and a further eight on the street.
Murray Harrison, a 10th Avenue resident, saw no problem with the plan.
"I think it's good for the older people living so close to town," he said. "It's nice and modern. I think it's great. I think it will benefit the area to be honest."
Another resident was worried about the size of the structure: "I don't think people realise how big it's going to be", he said. The information comes just weeks after Prime Minister John Key opened Freedom Villages, a 160-house retirement development in Papamoa.

Submissions
Submissions should be addressed to the general manager of environmental services and sent to Tauranga City Council, Private Bag 12022, Tauranga; or emailed to planning@tauranga.govt.nz. Submissions close at 5pm on August 14.