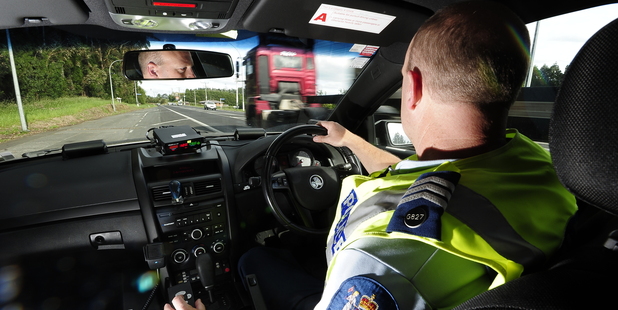 Road-safety advocates have applauded the Government's decision to greatly lower the adult drink-driving limits and say the move will save lives.
Parliament voted on Wednesday night to reduce the breath alcohol limit from 400 micrograms per litre of breath to 250mcgs, and the blood alcohol limit from 80 milligrams of alcohol per 100 millilitres of blood to 50mg from December 1.
The legislation also creates a new offence resulting in infringement penalties of $200 and 50 demerit points for returning breath alcohol readings between 251-400mcgs.
For drivers who refuse or fail to undergo an evidential breath test, the infringement fee will rise to $700 and incur the same demerit points.
Transport Minister Gerry Brownlee said lowering the alcohol limits sent a clear deterrent message and would help save more lives and reduce injuries.
Transport Agency road safety director Ernst Zollner agreed.
There were more than 1500 deaths and 6700 serious injury alcohol-related crashes in the past decade, Mr Zollner said.
Lowering of the blood alcohol limit brought New Zealand into line with the limits already in place in the majority of OECD countries, he said.
"Together with other recent changes including zero alcohol limits for teens and new penalties for serious and repeat drink-driving offenders this measure will make New Zealand roads safer for everyone."
Western Bay road policing Sergeant Mike Owen said while the numbers of people prosecuted in this region for drink-driving was tracking down, the number of drivers caught two or three times over the limit was "astounding".
"There is no excuse for it when there are other (transport) options, such as using a sober driver, dial-a-driver, and taxis," he said.
"Police are being as visible as we can be, but at the end of the day people need to take responsibility for their own behaviour and not drink and drive."
Caroline Perry, director of road safety charity Brake New Zealand, said the lower limits were a step in the right direction to stamp out deadly drink-driving.
"Thousands of people have needlessly lost their lives or been seriously injured in drink-drive crashes over the last decade, so it's fantastic to see that the lower limit will be implemented.
"We know that there is a huge amount of support for this from the public, who rightly see drink-drivers as a menace on the roads, who are putting other innocent road users at risk."