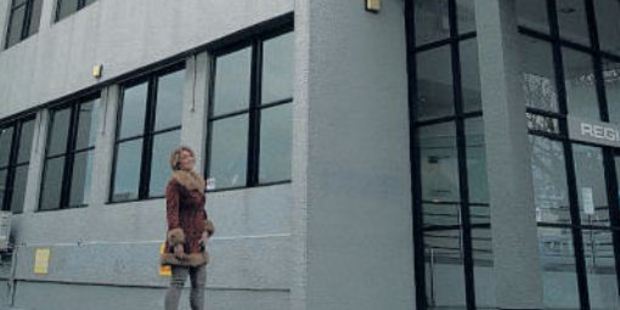 Karen Williams, regional co-ordinator at Parent to Parent Coastal BOP, has wanted to live life to the fullest since turning 40 but didn't expect to be dropped off a six-storey building.
Because of a parachuting accident several years ago, Karen isn't comfortable with heights.
Although her nerves won't stop her taking part in the Drop Your Boss event for the Foundation for Youth Development (FYD) on September 3.
Along with 24 other leaders - including MP Simon Bridges and The Hits host and Bay News columnist Will Johnston - Karen will be abseiling from the top of Regional House on Elizabeth Street to raise funds for FYD.
"I am always asking for support for Parent to Parent from our community to support families with kids with special needs and really felt it was time I gave something back," Karen says.
Dan Allen-Gordon, regional manager of the Foundation for Youth Development, says it is great to have partners from three local law firms on board, and confirms that Tauranga Mayor Stuart Crosby has also agreed to jump.
"All proceeds of the fundraiser go towards Kiwi Can and Project K, a programme that runs in schools in the Western Bay of Plenty involving 2400 children aged between 5 and 15 each week," Dan says.
Karen says FYD has a number of programmes that are designed to support children to be educated, confident, have bucket-loads of self-esteem and are healthy and motivated.
"That's got to be great news for the future of our country, right?"
To make a donation and support any of the 25 leaders who are participating, find Drop Your Boss at www.givealittle.co.nz