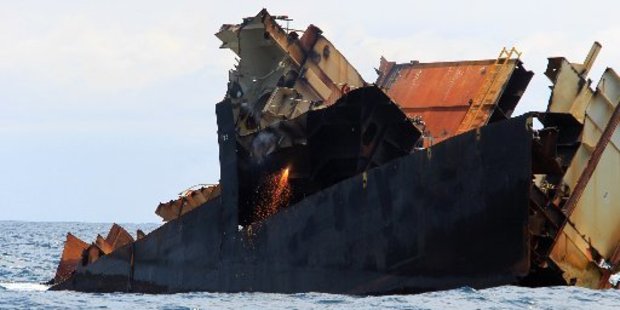 The deadline to make a submission in relation to the resource consent application made by the Astrolabe Community Trust to leave part of Rena on the reef is looming.
Last week Tauranga City Council stated it would make a neutral submission and last month Bay iwi stated it would fight the application.
Restore Our Reef - Remove the Rena spokesman Pat Spellman said he also would "absolutely" be making a submission against leaving the wreck on Astrolabe Reef.
Submissions close on August 8. To make a submission visit renaresourceconsent.org.nz/