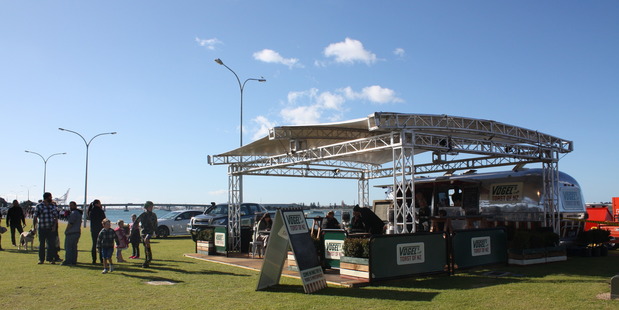 Tauranga residents are being treated to an insightful lesson into all the things that can be done with toast.
The travelling pop-up Vogels kitchen is serving up the best, most creative recipes using their bread on Tauranga's waterfront today.
Everything from a pea-twist on the classic avocado on toast, to ice cream sanwhiches is on sale.
Vogel's cafe manager Ayla Brammall said more than 200 recipe ideas using Vogels bread were originally sent in.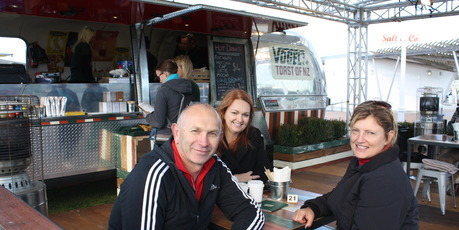 They were filtered down to a top 40 and voted on by the public to get the top 12 which were made into a recipe book and sold from the travelling cafe.
The dishes were going down well with the Tauranga audience with the Big Hug, Roll Ups and Cultural Mash-up being the favourites, she said.
The tour started in Auckland, followed by Wellington and Christchurch before ending this week in Tauranga.
Tauranga residents were enjoying the sunshine and trying the recipes today.
Amanda McFadden said after trying the Big Hug she was taking a recipe book home to cook the recipes herself.
"I'm coming back for two courses tomorrow," she said.
Liz and Ross Watson were both impressed by the food and how easy it was to make with ingredients you would often already have in the house.
"The Figalicious was delicious," Mrs Watson said.
"It would be very easy to make so I will be putting it on the menu at home."
The Vogels pop-up cafe is on Tauranga's waterfront until Monday, 7am to 3pm daily.