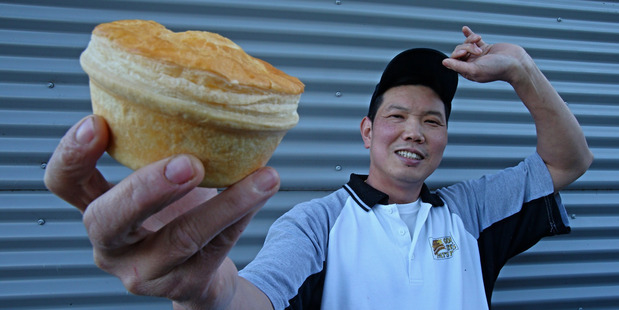 Good pies are one thing Tauranga residents don't have to go without with 31 local entries in the 2014 Bakels New Zealand Supreme Pie Awards.
The baked dishes were judged on Thursday night and category winners as well as the Bakels New Zealand Supreme Pie Award will be announced on Tuesday night.
Entries from the central North Island soared by 24 per cent this year while there were record numbers nationwide.
Awards spokesman Jonathan Killick said they received nearly 5000 pies from 533 bakers.
"We had such a huge number so it was a game of odds ... Everyone put their best pie forward so it was very high quality."
Tauranga's previous star player Patrick's Pies is in the running again with a similar 10-pie line-up to last year.
Owner Pat Lam said he had stuck to the same recipes that had won him numerous awards since he first entered in 2002.
The bakery has received four supreme awards, a national record, he said.
Mr Lam said he couldn't give away the treasured recipe of their new pie, Gourmet Meat, but shared some trade secrets.
"The first thing is good pastry. Light and melts in your mouth with a good flaky top and nice base. It's all about how you make the dough and how you control your ovens," he said.
Winning had been good for business and publicity, he said but he wasn't sure how his pies would go this year.
"It gets harder," he added.