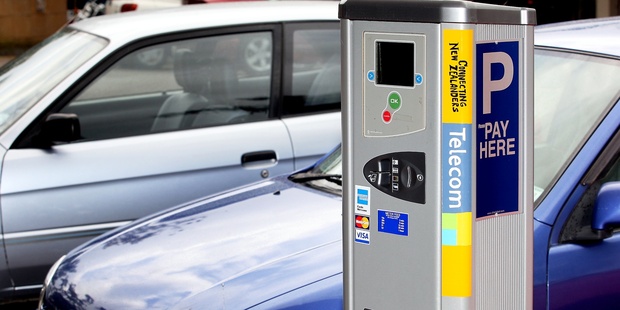 Shoppers will have to wait two months for the council to decide on free parking in the city centre despite a survey showing this was a big reason why people avoided going downtown more often.
A proposal to introduce two hours free parking on streets and one hour in the Spring St parking building was defeated after the council decided yesterday it had not been given enough information.
It backed concerns by Councillor John Robson who said that people wanted so-called free parking until they had to pick up the tab.
If a trial had been successful and it led to permanent free parking, the trade-off would be a 1.5 per cent rates increase to offset the loss of revenue, he said.
"It has not been thought through properly, we are reacting too quickly... if we don't get this trial properly structured and implemented, it will bite you with vengeance."
The council eventually ended up agreeing to ask for more information after two earlier attempts for the three month trial to start next month were defeated.
Mayor Stuart Crosby was frustrated with the move to delay, saying the council should get on and do something. "The issue has been discussed for five years." Mr Robson said a three-month trial was setting it up to fail because it would take time for people to change their behaviour.
He cited how Rotorua's free parking trial was for 18 months.
Fifty-four per cent of the 600 people, surveyed by Key Research said they would visit the downtown area more often to shop and for entertainment if parking improved.
Fifteen per cent wanted more and better shops.
Of those who answered parking, 38 per cent said car parking needed to be cheaper or free, while 22 per cent wanted better access to parks and parking buildings.
Bayfair rated as the best all-round destination for shopping and entertainment (38%) followed by Fraser Cove (16%), the city centre (14%) and Mount Shopping Centre (14%). Those who favoured the downtown often mentioned the good variety of shops and entertainment.
Residents up to the age of 35 were more likely to favour Bayfair whereas people aged 55 to 64 favoured the downtown more than other age groups.
Free parking advocate Bill Campbell of Fancy That Gift and Souvenir Shop said he was disappointed an immediate decision had not been made because the help was needed now, not closer to Christmas.
"This is the hardest time of the year."
He said the council had been correct in saying that three months was not long enough to trial free parking.