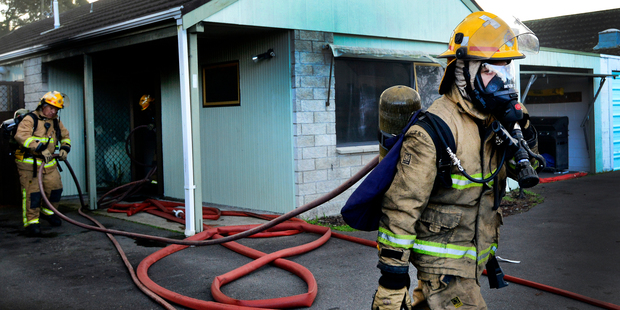 A fire chief has praised the quick actions of a Mount Maunganui electrician who saved a neighbour's home from being gutted by fire yesterday.
Firefighters were called to the Aintree Place home, which did not have an active fire alarm installed, about 3.25pm.
A neighbour, who did not want to be identified, said he first saw the smoke from across a reserve, where he lived.
The man said he had run across the field, jumped a fence to the property and found a garden hose to start putting out the flames.
He had also turned off the main electricity supply to the house.
"You (have) got to remove the source of the heat to kill the fire," the man said.
A great deal of smoke had been billowing from the property for "a little bit of fire", he said.
Mount Maunganui station officer Neil Brown said when firefighters had arrived at the property, smoke was rising from the front of the house.
No one was inside the home at the time of the fire.
"But there were no smoke alarms in it, either," Mr Brown said.
"If it had been at night, they probably wouldn't have had an early warning. It was very lucky no one was in the property."
He praised the neighbour's actions.
"It was the right thing to do, as long as nobody went inside the burning building."
The cause of the fire was still being investigated.
Mr Brown said the actions of the neighbour in shutting off the switchboard had been "very forward thinking".
"He assumed it was an electrical fire, that's quite a good thing to do."
The damage inside the home was minimal, with minor fire damage in the lounge and smoke damage throughout the house.