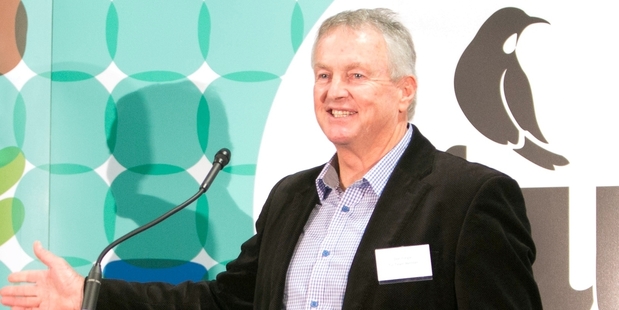 Tui products formally opened its 10,500sq m purpose-built factory last week, increasing its staff in Tauranga and kicking off the first development by Mangatawa Papamoa Blocks Inc, a Maori trust that owns about 300ha of land in the Truman Lane, Mount Maunganui, area.
Tui got the project rolling with a 99-year lease with Mangatawa, whose chairman Kevin Haua and operations manager Paula Werohia unveiled a plaque at the official ceremony, which drew 260 local guests, suppliers and customers.
"The lease has worked very well for both parties," said Tui managing director Don Forgie.
Tui formed a 50-50 joint venture with Wallace Developments to develop the project, and construction was undertaken by Strongline Buildings. The partners sold the building and land lease on to local property company Pacific Properties for about $12 million, then Tui entered into a 20-year leaseback of the building and land, with two further 10-year renewal options.
"It was always the intention to sell to Pacific Properties," said Wallace general manager Paul Broederlow. "It allowed Tui to carry on with their core business, but they have now got a facility that they desperately needed because of their expansion."
Tui is privately owned, with Mr Forgie and his son Glen, general manager, sales and marketing, controlling 40 per cent, two other local shareholders Tom Johnson and Keith Roberts holding 20 per cent each, and a further percentage held by another company. Two staff members also have shareholdings.
"The shareholders decided to sell as opposed to holding the actual building," said Mr Forgie. However, the company has spent several million dollars in fitting out the building, which is purpose-built to handle Tui's wholesale garden, pet and home-heating products, which include nationally distributed items such as potting mixes, composts, fertilisers, lawn seed, fire starters and pet food, as well as garden equipment.
In addition to its 60 local staff - up from about 15 - Tui has a further 15 staff nationally, with a distribution centre in Christchurch. Five staff relocated to Tauranga from its former operation in Palmerston North and others were recruited locally.
The building took about one year to build and a further three months to fit out.
"This is a great job for us, it's one of the biggest we've undertaken," said Strongline managing director Mike Keaney.
Mr Forgie said that the advantages of being in Tauranga included access both to sources of its key growing media for potting mixes and composts in Waikato and the Bay of Plenty, and to the port, with about 300 containers of products being shipped down to the South Island every year.
"We also import quite a bit of product, so it's a good hub," said Mr Forgie. "And there's the added brilliance of living here."