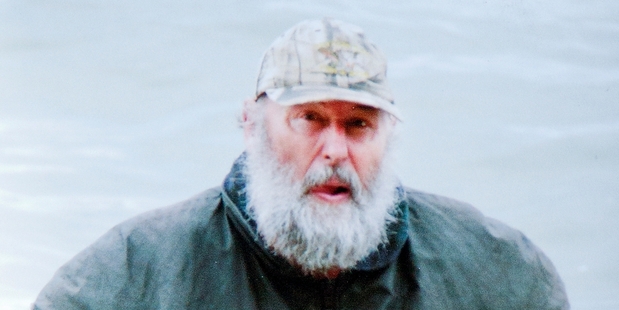 The grieving widow of well-known Katikati farming identity Neil Richard Turner says her husband was four weeks into a six-week trip of a lifetime in Fiordland with four friends when he died.
Mr Turner, 61, known to everybody as "Noddy", and his friends were on a "dream" hunting, fishing and photographic trip around Fiordland, which they had planned for the past year, she said.
His body was found floating in Bradshaw Sound, which is an arm of Doubtful Sound in Fiordland, on Thursday afternoon. The cause of his death was still being investigated by the coroner.
His widow Jenny Turner, 61, told the Bay of Plenty Times Weekend that the group had been travelling around the fiords on a 45-foot steel-hulled boat with a little runabout on board.
The group had planned the Fiordland trip following a similar 10-day trip to D'Urville Island last year, and Mr Turner was "so excited" about the "all-blokes" trip, she said.
Mrs Turner said details about what happened were sketchy.
"We simply don't know. What we do know is that Ali [Wells] had gone hunting on shore and Neil was supposed to pick him up a couple of hours later in the runabout but he failed to turn up.
Mr Wells raised the alarm, she said.
"My husband was a very strong swimmer so there is no way Neil would have drowned. Something else must have happened.
"It's so devastating. He was only 61 years old. Good God, it's unbelievable.
"We had been married for 39 years and only celebrated our 39th wedding anniversary last week.
"Neil left some money with my youngest daughter to buy me some flowers and we took a photograph so we could show him what she bought," she said.
Mr Turner and his wife farmed a 280 hectare sheep and beef property in Work Rd, Katikati, which his forebears had farmed since the early 1900s. The Turner family are well known in the Katikati community, as his ancestors were one of the township's founding families. They are the namesake of the region's Turner Rd.
"Neil just loved it here, and he never wanted to move into town or live anywhere else. Neil loved the outdoors and he loved kids, and loved educating them about the joys of spending time outdoors.
"He was such a great man and touched so many people during his life. He was a loud, larger-than-life person and he was very tall, at six-foot-four.
"At the same time he was like a gentle giant, who would help anyone and give them anything if they needed it."
Mr Turner was a member of the Katikati Hack and Hunters Club, and a keen rider, hunter and fisher, and had been involved with the Western Bay of Plenty Fish & Game Club, and Katikati A&P Show Society and local clay bird shooting club over many years.
"Neil was not the sort of person to seek the limelight and would much rather do things for people behind the scenes than seek any attention for doing so," she said.
Mrs Turner said so many people knew her husband and the family had been flooded with messages of condolence, including more than 100 calls from people overseas.
Mr Turner, who is survived by his three children - Clare, Allan and Suzie - was the middle child of a large close-knit family of five boys and three girls.
"You could not have got a better man and father," his daughter Clare said.
Stunned neighbour Dave Morrison, who has known Mr Turner since 1981 and been his neighbour for the past three years, wept as he described his friend as a "huge man with a big heart".
"I just can't believe it. I thought Noddy was such a big-hearted indestructible bastard. It's devastating for Jenny and the family, " he said.
Mr Morrison said Mr Turner and his family were "salt of the Earth" people who would help anyone in need and had done so many times over the years.
"He would give you the shirt off his back."
Katikati A&P Show president Craig Morton, who was a second cousin of Mr Turner, said he appeared "big and gruff" but had a heart of gold. "He was one of the good guys, you know?
"He was great with kids. Kids who have a few difficulties at school, he would take them out on the farm and get them working on different things. He would just give the shirt off his back to help anybody. He was a genuinely nice guy.
"He was just awesome."
Additional reporting Kiri Gillespie