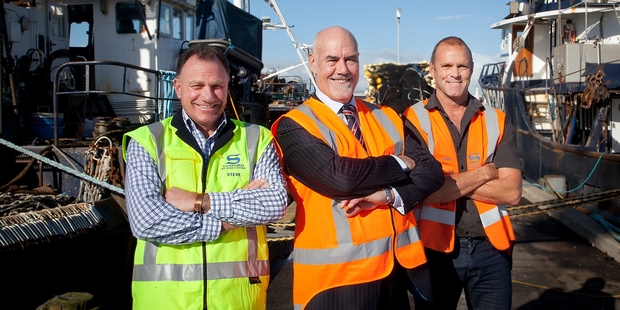 A Tauranga company is the first to be part of a new nationwide maritime safety system.
Maritime New Zealand is heralding the biggest change to New Zealand's commercial shipping sector in 15 years by welcoming Sanford into its new Maritime Operator Safety System.
Sanford's in-shore fishing operation entered the new safety system at a formal presentation in Tauranga yesterday.
Sanford operated four vessels out of Tauranga and had developed a comprehensive safety system covering the entire operation, from emergency procedures to maintenance, crew training and vessel details.
Maritime New Zealand general manager maritime compliance Harry Hawthorn said the event marked a significant milestone for the new safety system, which came into force this week.
"We're pleased to issue the first Maritime Transport Operator Certificate to one of the largest fishing operators in the country," Mr Hawthorn said.
He said Sanford had put together a comprehensive safety plan to enter the new system.
The Maritime Operator Safety System, which was designed to improve operator and vessel safety, replaces the Safe Ship Management (SSM) system.
It required operators to develop a safety system, which covered not only their vessels, but their entire operation.
About 2000 commercial operators would be required to transition to the new safety system over the next four years.
"I believe MOSS strikes the right balance between ensuring operators take control of developing and implementing their own safety system, and enabling MNZ to provide the right amount of regulatory oversight for these systems."
Mr Hawthorn said he expected the transition to be "fairly painless" for operators.
He said a new safety system was necessary because maritime operations were inherently dangerous.
"While fishing can't be entirely risk free, it is up to both operators like Sanford and Maritime NZ as the regulator, to make it as safe as it can be," he said.
"The injury data suggests that the most common hazards on board fishing vessels are cuts, sprains and strains, but very serious injuries and deaths do occur at an unacceptable rate ... That is something we all need to shine a light on when creating safety systems. It's the saving of human life and the quality of life that we're really concerned about preserving."
More information about Maritime Operator Safety System is available on Maritime New Zealand's website www.maritimenz.govt.nz/moss.