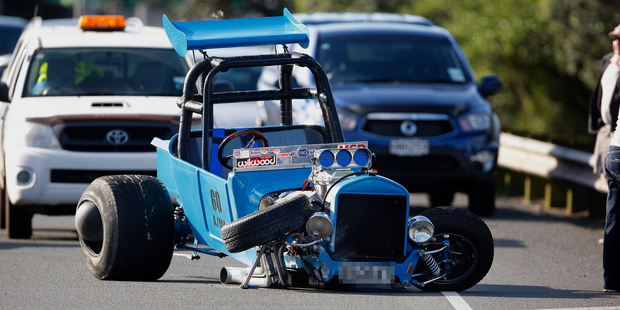 Police were called to a prang of a slightly different nature yesterday.
A blue V8 dragster hot rod created plenty of attention after it crashed on Takitimu Drive.
The distinctive car crashed into the centre median about 100m west of the Elizabeth St roundabout, eventually coming to a stop 70m away in the left hand lane.
Police were called, as the dragster blocked the lane for about 20 minutes, but no one was badly hurt.
The driver of the dragster had been travelling home after the Bay rodders annual Winter Blast Rod Run in Durham St yesterday.