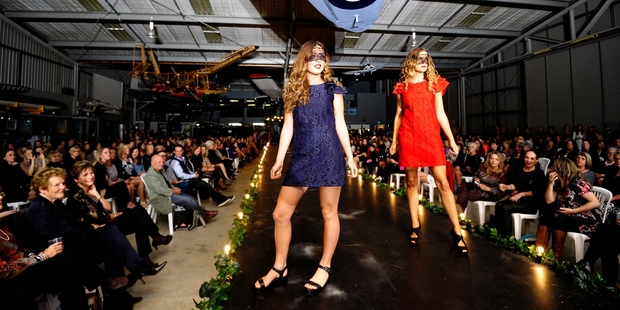 Two lucky Bay families will receive about $33,000 raised by a charity fashion show.
The show was held on Saturday night at Classic Flyers and was organised by Augustine owner Kelly Coe and Heaven and Home owner Julie Bourke.
It is the third year the event has been run.
Ms Coe said the money raised by the event would be donated to the families of 14-year-old Kereopa McDonald who had recently been diagnosed with cancer and 4-year-old Elijah Murray who lived with a disability.
The event was a success, despite technical problems with the sound, Ms Coe said.
"The turnout was 600 people. It was a sell-out. We did it really big this year. It all went really well but the sound did affect things. Jay-Jay and Dom from The Edge were the DJs. It was amazing."
Everything from the night including the venue, the hosts, models and clothing were donated.
Ms Coe said Elijah and Kereopa were chosen as the beneficiaries for the event after a Facebook request for nominations. "We put it up on our page that we were doing another charity show.
"We knew the previous people we raised for, Chace Topperwien and Amanda Lowry. We heard about Elijah Murray through a friend then the McDonald family contact person got in touch with us to say they needed money raised."
Ms Coe said the charity show would continue to be an annual event to benefit families.