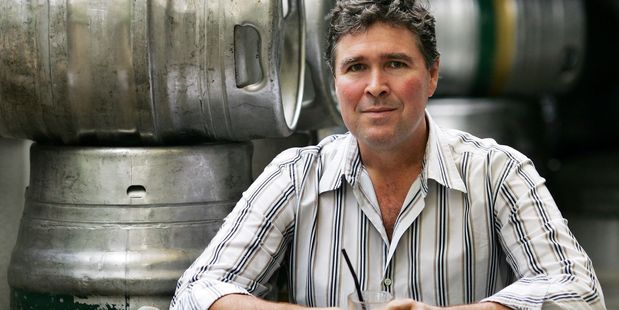 Beer drinking is an activity that should move with the seasons - chilled, lager-style beer for summer and darker beers served at warmer temperatures for winter - according to one of this country's connoisseurs.
And, says Michael Donaldson, author of Beer Nation - a social history of beer in New Zealand, Kiwis generally drink beer too cold.
"We all think it should be at 2 to 4°C," he says, "but many are better at 8 to 12 degrees and some should be at room temperature.
"There's a real recognition in Europe and the United States that beer is a seasonal product and New Zealand craft brewers are catching on and doing limited releases of seasonal drinks.
"In the US they drink beers flavoured with cinnamon, cloves and cardamom from autumn through to Christmas and they're perfect for the weather - warming and more satisfying."
Michael reckons New Zealand's beer profile is about to go global thanks to a demand for hops.
"There are four basics to beer - malt, water, hops and yeast - and from these brewers create millions of variations.
"But there's only a narrow band in the northern and southern hemispheres that can grow hops and Motueka is right on the money in terms of soil and climate. The rest of the world is starting to wake up to the flavours New Zealand hops can bring to a product."
The Financial Times reported this month that the success of the craft beer industry in the US (worth US$14 billion a year) has seen a doubling in the price of specialist aroma and flavour hops. Craft beers typically use four to 10 times more hops than those produced by corporate brewers.
"Beer is a slightly hidden industry in New Zealand," says Michael, who is preparing an e-book of Beer Nation for later this year.
"We drink more litres of beer a year than we do of wine, yet a good news story in the media is illustrated with a wine glass and bad news stories show a beer glass.
"In the last five years there has been a rise in the number of craft breweries from about 40 to about 70 and it shows no sign of stopping - there's many a bloke out there with some recipes and a dream."
Michael Donaldson appears in Escape! on Saturday, May 31, at 2.30pm at Baycourt in Tauranga. Tickets are $15 each from Baycourt, www.ticketek.co.nz or phone 0800 842 538.
The full festival programme is at www.taurangafestival.co.nz