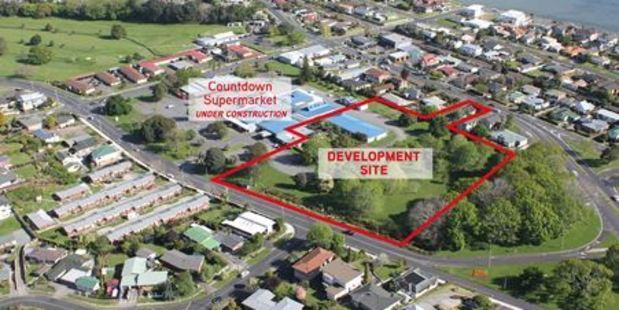 The largest residential development site close to Tauranga's CBD has drawn a lot of interest from investors since supermarket operator Progressive Enterprise offered the land for sale.
Duncan Woodhouse, of Colliers International, said the site at Bureta had attracted more than 20 registrations of interest from people interested in buying the land.
The deadline for the sale by private treaty expired last Thursday and the offers were now being considered by Progressive. The land was surplus to the requirements of Progressive, which bought the site of the former Bureta Park Motor Inn to develop a Countdown.
The fate of the land, which encompassed a big chunk of what many people mistakenly thought was part of the council reserve, has attracted a lot of interest from residents concerned about the loss of green space and trees.
Mr Woodhouse said the potential buyers came from all over New Zealand and were a mixture of private individuals and companies.
It included local construction companies and property developers.
He said any use other than a conforming residential development would need a resource consent or zone change from the council. The offers to Progressive ranged from residential to commercial developments.
Mr Woodhouse said it had been a successful campaign, in which people sought information upon which to do their due diligence. Not all of the people seeking information translated into offers. He was aware of the public feelings around the site and said a lot of people who responded said they would try to incorporate the trees into the development's design.
Colliers marketing included telling potential investors that although the land was zoned residential, a higher density mixed use resource consent had previously been granted.
The Bureta property had an underlying residential zoning, with the former motor hotel allowed to operate there because of an historic schedule attached to the site.