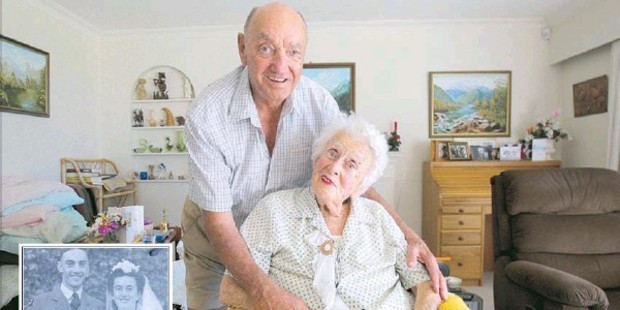 1. One kiss began 70 blissful years
Every evening Laurie Maber turns to his wife, Yvonne and gives her a good night kiss, a cuddle and tells her he loves her. A ritual he does every night, even after 70 years of marriage.
2. Appeal nets arrest in sexual abduction case / Can you help police identify this man?
A man has been arrested following a wide spread appeal from police asking for public help in tracking down a man believed to be responsible for a sexual abduction in Mount Maunganui.
3. Phony MP duplicates Facebook page to lure friends
A Simon Bridges impostor is using Facebook to dupe people into becoming his online friends, including a cabinet minister who has been "sucked in" by the fake social media page.
4. Rugby: Hooker Harris thrown into NZ squad
He has been a Titan, a Pirate, a Steamer, a New Zealand Under-20 and a Chief, and now Nathan Harris is a step closer to another title: All Black.
5. Update: Kids 'on bonnet' as car crashes
Two young children riding on a car bonnet flew up to 4 metres through the air after the vehicle slammed into a park bench, police say.