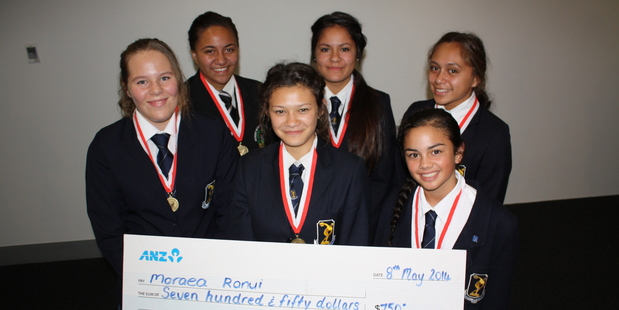 Tauranga Girls' College students took the top prizes in the junior and senior sections of the Gate Pa Essay Competition.
The competition was part of the 150th commemoration and award winners were recognised in a function last night.
Tayla Turner-Paki took the top prize in the senior competition with fellow student Kalais Going winning the junior section.

Read Kalais Going's winning essay here:
Tauranga historian and city council librarian Stephanie Smith said history had obviously come alive for the students in their essay writing.
Ms Smith said junior winner Kalais had "clearly got emotionally involved in the topic and learnt from the past'' when writing about "What the Battle of Gate Pa means to me''.
Ms Smith, who chaired the judging panel, said senior winner Tayla's writing was "full
of dignity and compassion''.

Read Tayla Turner-Paki's winning essay here: