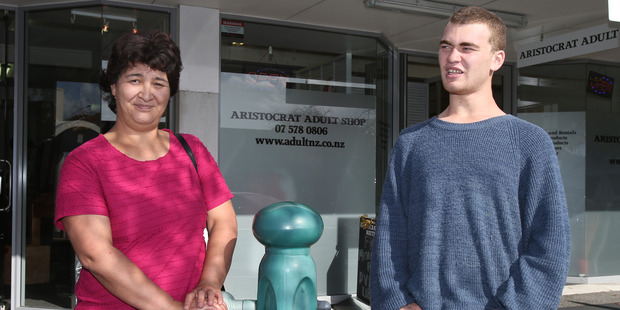 An Oropi mother whose 16-year-old son became addicted to legal highs says she also knows whole families addicted and is warning many people could turn to the blackmarket to get their fix.
From midnight last night, Parliament made it illegal to sell, possess and supply psychoactive substances with heavy penalties for those who flout the law.
Maria McFarland, 41, said she was a user too, and doing so with the knowledge of her doctor.
"But I don't use a lot, a packet lasts me about two and half days, and I don't egg out on it or have the problems some people do because I'm a responsible user," she said.
Ms McFarland suffers a bi-polar condition and epilepsy but said since using synthetic cannabis had not suffered a seizure in eight months or a major depressive episode in more than a year.
"A blanket ban is not going to work, as people will only turn to the black market and if they can't buy synthetic cannabis illegally they will only go back to cannabis or harder drugs.
"I know where I can buy an ounce for $100 if I wanted to."
She said the industry should be more regulated rather than banned and there needed to be more funding for treatment programmes for addicts, especially young people.
Ms McFarland said she knew of families who were addicted having turned to legal highs after previously being heavy drinkers and family violence offenders.
Ms McFarland's 16-year-old son Taylor said he became hooked because once he began smoking "one cone" he found he didn't get enough of a high and needed "more and more".
It was often a "lucky dip" as some packets were 10 times the strength of others.
Taylor, who has just started a detox treatment programme, said a total ban was not the answer.
Better regulations would mean users knew exactly what they were taking, he said.
Taylor was not discounting using the product again once detoxed if the ban was lifted again.