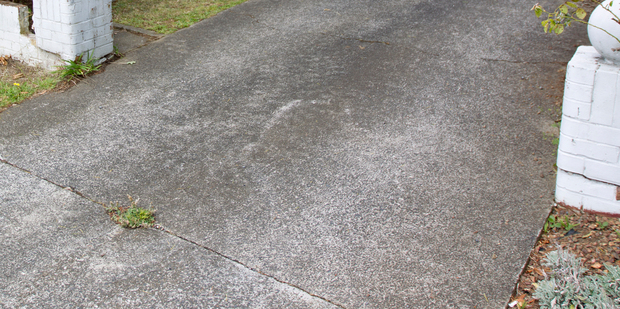 Tauranga driveways should be fenced off from play areas following New Zealand's most recent spate of driveway deaths, a local child safety advocate says.
Last Tuesday a 5-year-old boy was run over by a trailer in a driveway in Pokeno, south of Auckland - the second fatal driveway accident in Counties Manukau in a month.
Just two weeks earlier, 2-year-old Te Manawa Whetuki Renata suffered critical injuries when he was hit by a vehicle reversing up his Papatoetoe driveway.
And 18-month-old Mila Tamihana died in Waitakere Hospital on March 28 after being run over in the driveway of her West Auckland home.
According to Safekids Aotearoa, 56 children have died in driveway-related accidents since 2000. However, there were no fatalities during that period in Tauranga.
Health promotor at Te Manu Toroa in Tauranga, Tracy Johnson, said some people were shocked when they realised how easy it was to make a fatal mistake.
Ms Johnson owns a Safekids Aotearoa driveway runover prevention kit - an interactive tool which highlights how difficult it is to see small children from the driver's seat.
It is regularly lent out to Tauranga community groups to raise awareness about driveway safety.
"It's got child-like cutouts ... so you can actually sit in the car as a driver and look behind you and see how poor the visibility is," she said.
"It's a really good way of realising that you can't see them ... at all."
Some parents were in tears after the exercise, she said.
Children had to be supervised at all times, especially in shared driveways.
"Unfortunately in Tauranga we have a lot of high-density housing where it's not unusual to have quite a few houses off one driveway and ... until it happens or you have a near miss, you become a little bit complacent."
Play areas needed to be separated from driveways, and fencing should be mandatory, she said.
New Zealand has the highest rate of child and adolescent deaths from injuries in the OECD.
Fatalities in Counties Manukau far outweigh other areas, with 14 children killed in driveways in the past 14 years.
Waitemata was next with eight deaths, followed by Hawke's Bay with seven.
New Zealand Transport Agency spokesman Andy Knackstedt said the death or serious injury of a child in a driveway was a terrible tragedy for everyone involved.
Reversing cameras and alarms may help to reduce the risk but even vehicles equipped with cameras could still have blindspots, he said.
"It's important that children are discouraged from playing on or around moving vehicles, and drivers should always check, and double-check, for children when reversing any vehicle."
Housing New Zealand is working on improving driveway safety for state homes around the country.