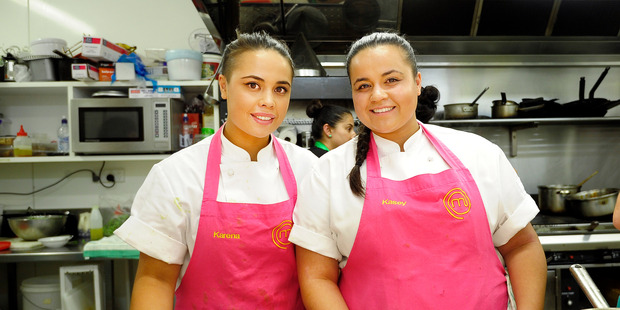 MasterChef winners, sisters Kasey and Karena Bird, are embarking on their next foodie adventure with a cookbook and a tour.
The sisters will get their cookbook under way as soon as possible before embarking on a "foodie tour" around New Zealand and then further abroad.
"The first thing is to get our cookbook down. A lot of work has to go into that, compiling all the recipes," Kasey Bird told the Bay of Plenty Times. "But we want to travel New Zealand and travel the world. It will definitely be a foodie tour. It's all about the food," she said.
Kasey Bird said the pair watched the final episode on Sunday evening at home in Maketu with friends and family and it was a huge relief the episode had finally aired. "We had to, we couldn't watch it anywhere else," she said.
Filming for the competition was complete in November last year and the girls had to keep their lips sealed for the last six months.
Kasey, 23, and Karena Bird, 25, take home $100,000 worth of prizes, including two cars, kitchen appliances, kitchenware and groceries, as well as the exclusive cookbook deal.
Ms Bird said the sisters' passion for food and cooking had developed later in life.
"In the last couple of years we have taken it a bit more seriously and been a bit more experimental so it comes from eating out and trying to recreate the same dishes at home."
Being this year's winners was overwhelming for the two young women, she said.
"We feel it is such a huge accomplishment and we feel really proud for what we have managed to do."
Ms Bird said one of the most challenging aspects of the show was the constant stress surrounding the filming. "You are not allowed to go anywhere, it's quite full on, and living with 29 other people."
Since the show finished last year the winners have been doing work experience based at Elizabeth Cafe and Larder in Tauranga with various other trips to foodie places in other parts of New Zealand.