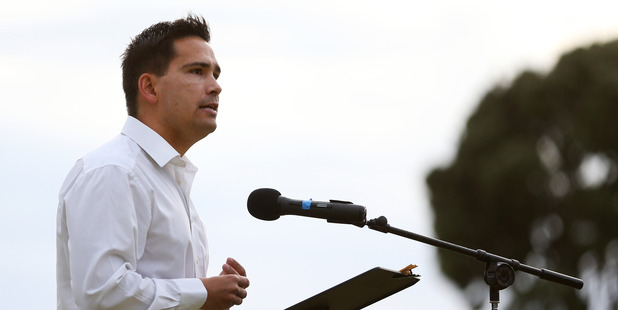 Tauranga MP Simon Bridges will take over the Customs and Statistics portfolios after Maurice Williamson has resigned as a Minister this morning.
The NZ Herald revealed earlier today Mr Williamson had contacted a top ranking police officer after a wealthy businessman with close ties to him was arrested on domestic violence charges.
Mr Williamson announced his resignation a few hours later and Mr Bridges will handle one of his portfolios in the meantime.
Mr Bridges said it was always sad to see a minister resign in "these sort of circumstances" but was looking forward to taking on the portfolios for a short time.
"These are interesting portfolios," he said.
"Customs is about protecting our borders and can't be taken lightly."
Mr Bridges stressed that it was just a temporary fix.
"The Prime Minister has made clear these are temporary appointments. I anticipate in the very near future he will appoint a permanent replacement."
As well as Mr Bridges taking over the Customs and Statistics portfolios, NZ Herald reported Nick Smith will take over the Building and Construction portfolio and Nathan Guy will take the Land Information portfolio.