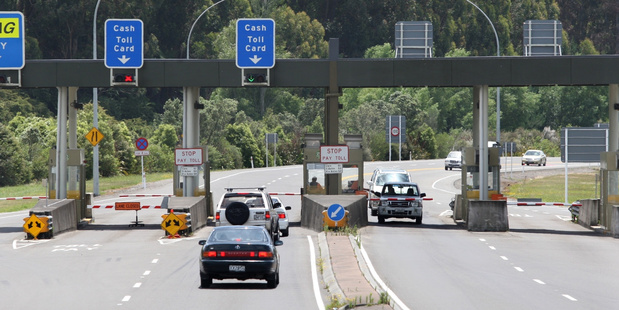 Tauranga City Council will increase Route K tolls from July this year, a move that has angered many motorists but will raise an estimated $540,000 towards the city's debt.
Two-axle vehicles will pay $2, a jump from $1.50, while the toll for four-axle vehicles will rise from $4 to $5 from June 1 this year, council determined yesterday.
The decision was made after a number of residents and a trucking industry representative spoke in council, asking elected members to keep the toll the same.
Lakes housewife Jade Campion told council the increase would make her shop online rather than go into town.
"Fifty cents does not sound like much but really that is around a 30 per cent increase from when the toll was first introduced," she said.
"Yes the road is convenient but increasing the toll would make me think twice about heading into town to shop, it would be easier and cheaper to go online."
Another resident, Vic Sterling told council they should look at dropping the toll to increase volume on the road.
Councillors Bill Grainger, Rick Curach and Catherine Stewart voted against the increase but the remaining elected members, including mayor Stuart Crosby voted in favour.
Cr Steve Morris said council stood to make $540,000 in the next financial year from the increase.
"That is money we desperately need," he said.
"The NZTA (New Zealand Transport Agency) will take over this highway soon and they will likely increase the tolls to this amount, which is in line with other toll roads in New Zealand.
I think it makes sense for us to take this forecasted revenue over the next year in light of our financial position."
The toll road would officially become a state highway when the NZTA takes ownership from July 2015.
An associated risk-share deal will see the council receive a monthly set payment from lost toll revenue for 20 years.
The transport agency plans to move Route K to a new electronic tolling system from July 1 next year, identical to the system to be used on the Tauranga eastern link when it opens.