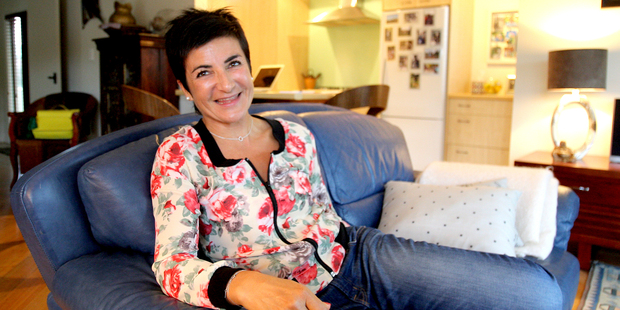 Pascale Hyboud-Peron arrived in New Zealand 15 years ago after she got a job as a French teacher at Tauranga Girls' College.
The French expatriate said she was not content with her life in the United Kingdom, where she had been living for 10 years.
"I wanted to change because I did not feel I was ready to buy a house and stay in the same job.
"I didn't feel like that was who I was or wanted to be at the time," she said.
New Zealand had not been a place she had really thought about living or travelling to, but took a chance after meeting Kiwis on the ski slopes in France and on the surf beaches in Morocco.
"I got a one-year contract but I only bought a one-way ticket," she recalls. Ms Hyboud-Peron arrived in Tauranga in 1999 and, after being here a year, her contract at Girls' College was extended.
She initially found it difficult to meet new friends but now considers Tauranga home.
"I don't know if I think of myself as French first anymore," she said.
"I love being here, it's the people. To me Tauranga is very beautiful. I love the climate. I love going for walks and jogs but this is really a story of loving the people here and the connections I have made over the 15 years I have been here."
Ms Hyboud-Peron said she also met her Kiwi partner, Peter Cross, after being here for three years.
Co-founder of Venture Centre, Ms Hyboud-Peron said, she would not have had as many professional opportunities if she had not moved to New Zealand.
Ms Hyboud-Peron was from a middled-sized town, Grenoble, known as a university town in the southeast of France, near the French Alps.
Growing up she remembers a warm, nurturing household filled with food and opportunities.
"With a stay-at-home mum there was lots of cooking and lots of talking about what we were having for dinner that night," she said.
One of her family's favourite meals was stuffed tomatoes.
"A family dish, it's very delicious and it is still very high on the list when we return.
"Rather than using raw mince meat, you use leftover roasted meat, like roast lamb or roast herbs.
"But it is one dish that I will never make because it is never as good as my mum's," she said.
Ms Hyboud-Peron said she would never return to Europe but did miss certain things the European lifestyle had to offer.
"The big pedestrian areas in the cities where you can just park wherever, or park and ride, and walk and enjoy the shopping and the sightseeing."
She also really enjoys eating her main meal during the day but it's a tradition she has tried to incorporate into her life here when she can.
"I find it a big punishment if I have to eat a sandwich at lunch time," she said.
Adapting to NZ worth effort for expat
Fast Facts
Population: 60,742,000
Capital: Paris
Area: 543,965 square kilometres (210,026 square miles)
Language: French
Religion: Roman Catholic
Currency: Euro
Life Expectancy: 79
GDP per Capita: US$26,000
Literacy Per cent: 99