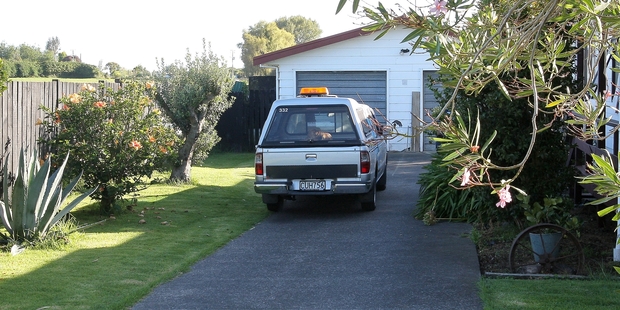 The Matapihi owner of an adult pitbull has been charged after police say his dog attacked and bit his 3-year-old nephew on the face, resulting in a 6cm gash under the boy's right eye.
Arron James Kohu, 41, who briefly appeared in the Tauranga Community Magistrates' Court on Thursday, faced a charge of being the owner of a dog which causes injury.
It is a charge which attracts a maximum sentence of three years' jail.
Police say the dog, which was tied up on a long chain, attacked the boy at Kohu's Waikari Rd address on March 27 while the toddler was playing near the animal on the back lawn.
The Hastings toddler, who was visiting the property at the time, was treated at Tauranga Hospital.
The animal was seized and remains in the dog pound pending the outcome of the court case.
Kohu sought interim name suppression until his next court appearance on the basis that publication of his name and details of the case would have a serious impact on his sick mother, who lived with him.
Police opposed the application.
Community Magistrate Sherida Cooper declined the request.
She said any upset and embarrassment would be a natural consequence of any criminal court appearance.
Kohu was remanded at large to obtain legal aid and further legal advice.
His next court appearance will be in the Tauranga District Court on May 16, when he is expected to enter a plea.