It was a celebration of the growing diversity in the Bay at today's 15th annual Tauranga Multicultural Festival.
Originally planned for March 15, the festival was postponed until today due to Cyclone Lusi.
The weather was on the festival's side today at the Historic Village with a sunny day bringing a huge crowd.
The festival also marked the 20th year the Tauranga Regional Multicultural Council has been in the Bay of Plenty.
Gypsy dancers The Dancing Divas performing:
It was an all-sensory experience, with music and dance performances running throughout, a parade of nations and cultural costumes through the village and food stalls with dishes from around the world.
The cuisines included food traditional to Maori and British, as well as food from Japan, Thailand, Africa, Trinidad, Korea, Nepal, India, and Philippines.
Julie Pigneri, from Texas, USA, moved to New Zealand in 2008 for a change of lifestyle and was at the festival today sharing her home culture.
"I think it's great for New Zealanders to know there's a lot of Americans living here," she said.
Liz Moli, left, has lived in New Zealand her whole life but still has a strong connection to her Samoan roots, representing Samoa at the festival.
"It's an awesome way to celebrate diversity," said Miss Moli.
Magdalena James, centre, moved to New Zealand from Poland seven years ago and said she was very proud to have the opportunity to share her culture with her new home.
Tebikea Iotiabata said she had been a part of the festival for the past five years and was very happy to show everyone her culture.
She is pictured below with her younger brother Iotemoro Iotiabata.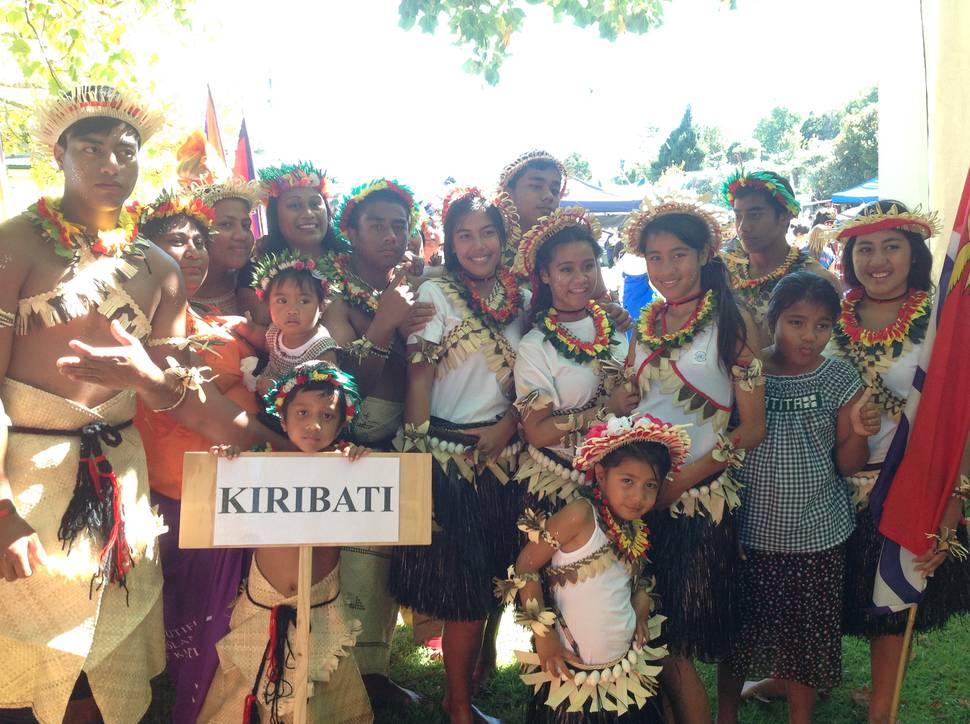 TRMC president Ewa Fenn said there were 30 different cultural groups being represented on the day.
"We try and make it bigger, better and brighter each year," she said.
Mrs Fenn said it was important for locals in the Bay to appreciate its growing diversity.
"People are sometimes protective of their own culture in New Zealand but obviously the government allows people from all over the world to come and settle here.
"Our role is to get to know each other, for locals to get to know the newcomers and visa versa so we can understand each other.
"People can come to the festival and see performances from various countries, try the different food and meet people from all over the world and see they are not that much different from themselves.
"By education, understanding and meeting people you can become more familiar and barriers will be broken down."
People will be more understanding and accepting of others, she said.