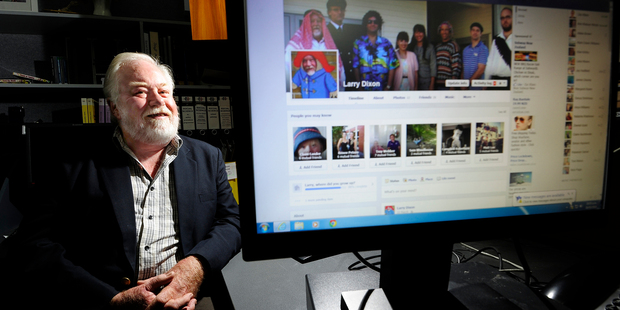 Teachers are being warned not to befriend their students on Facebook as any interaction can be easily misinterpreted.
But some teachers are using social media platforms appropriately to expand on classroom learning.
Otumoetai College head of social science Larry Dixon created a Facebook page two years ago for his year 13 classical studies class to use for assignments and homework.
"If they have any questions they can post them on the Facebook page. I can answer them or someone else can answer them. By the time I get to see the questions, often other kids have already had a go at answering them."
Mr Dixon also posted a revision programme on the page closer to exam time.
"The feedback I got from the kids was that they loved it. Not everybody used it and not everybody followed the revision programme but enough did to make it worthwhile."
Mr Dixon had originally made the page using a separate profile but by doing this found he could see the personal information students were posting, so he instead created a public page.
Enforcing a social media policy was as much for the protection of the teacher as the student, Otumoetai College principal Dave Randell said.
He said teachers were strongly discouraged from befriending their students on Facebook, but some like Mr Dixon had created separate pages to use within the classroom.
"It's a public domain so it's a matter of being prudent and not getting personally involved. Your personal life and your social life have to be kept separate, it's about being careful with what you say.
"You wouldn't say to a student, for example, I'm alone in the class now so pop up. I know they mean they're available but online you've got to be careful it's not taken out of context."
Mount Maunganui College had their own "online learning management system" which could be used as an internal social media platform, principal Russell Gordon said.
"It operates like Facebook, it's the way that teachers can communicate with students without using that medium. Everyone has their own log in and parents know that log in as well.
"The key is staff must be aware of the professional boundaries between themselves and the students, that's just a normal part of their practise. The bottom line is to keep staff safe and students safe."
NZEI immediate past president and principal of Tahatai Coast School Ian Leckie said open environments like Facebook were not encouraged as they were susceptible to misuse, misunderstanding or bad use.
"Teachers always, always, have to remember that they are role models. You shouldn't have contact between teachers and pupils, it can lead to things being misunderstood or misconstrued and teachers shouldn't make themselves susceptible to that."