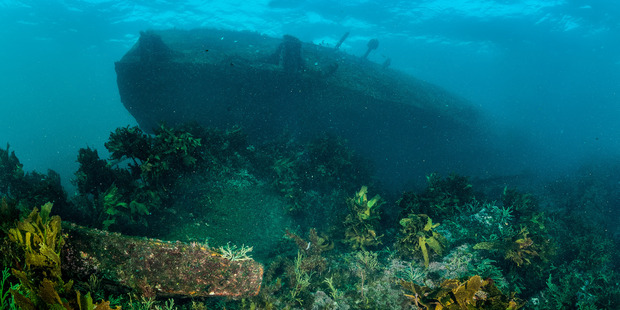 Full removal of the wreck of the Rena will set back the environmental recovery of Astrolabe Reef by five to 10 years, according to Beca consultant Keith Frentz.
Mr Frentz was updating the Tauranga City Council today on the salvage operation which reached a milestone a fortnight ago with the removal of half the accommodation block.
He said the application for a consent to abandon the wreck on the reef, minus the accommodation block, would be filed by late March or early April with two months for the public to lodge submissions on the proposal.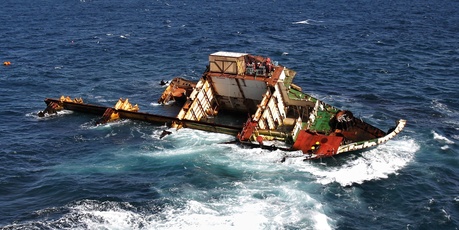 He did not expect a decision from the Environment Court until the middle of next year.
Mr Frentz argued that the full removal of the wreck would cause further damage to the reef and prevent access by divers for many years while complex works took place.
The effects of removal would be more significant than leaving it there, such as the release of the contaminant TBT, used in old anti-fouling paint that currently lay under many layers of newer paint.
Mr Frentz said cutting up the hull in order to remove it would scatter TBT paint particles throughout the sediment whereas if the wreck stayed in place the hull would become sealed by marine growth.
"Assessments show removal effects could be more significant than leaving it there," he told the council.
He said a container of copper cloves, small scrap balls salvaged from the Christchurch earthquake, would be better left buried in heavy structural debris in hold 6, 45 metres below the surface.
There was no evidence the container had been breached and leaving it in one big lump had less impact than if it was broken up and spread over a wide area.
"Do nothing is the best option."
He said the best scenario to remove the entire hull would be five years, but given the length of time to removal the accommodation block, the work could extend to 10 years.
Worker health and safety considerations from working at depths of up to 65 metres also had to be taken into account.