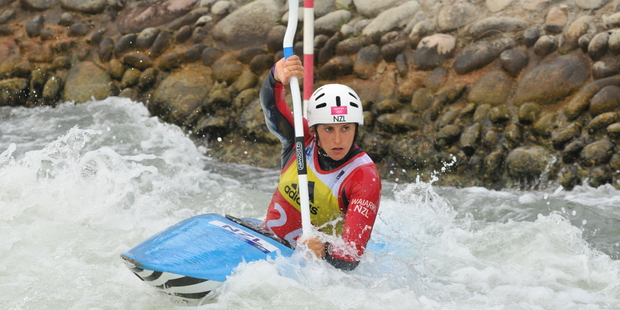 Olympic kayaker Luuka Jones is doing what she can to encourage struggling young people to get the help they need.
The Tauranga-raised athlete is the new ambassador for the free counselling service 0800 What's Up.
"I'm really excited to be a part of What's Up and be an ambassador because I think it's a really great thing to support," she said.
The 25-year-old was approached by a friend who is involved in the organisation. " I never had anything like this growing up.
"It would have been nice to know so I could pass it on to my friends."
Jones knows the value of having someone to talk to when times are tough.
"From my experience, if you're having a hard time you do sometimes feel like keeping it inside but it just gets worse.
"Sometimes it just helps to talk to somebody about what's going on in your life," she said.
"There are a lot of kids out there who are having a hard time growing up that just need people to talk to."
The five-time national canoe slalom champion hoped she could encourage young people to work through life's tough patches to achieve their dreams.
In the year ending June 30, 2013, 3629 landline calls were made to 0800 What's Up from the Bay of Plenty.
It was estimated 15,477 mobile calls were made from the Bay of Plenty during the year taking the total number of calls from the region to about 19,106.
0800 What's Up manager Rhonda Morrison said she was thrilled to have Jones' support.