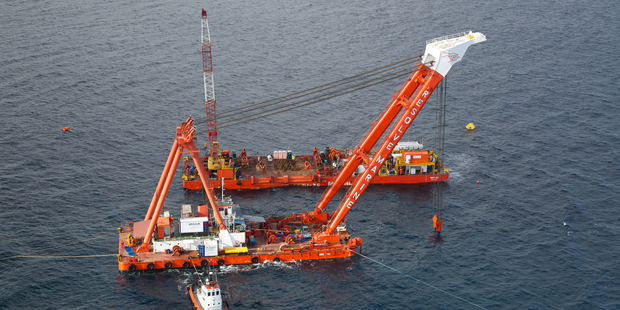 Resolve barges are readying for the first cut of the Rena's submerged accommodation block.
A specialised chain cutting method will be used due to the stern section's 55 degree list, in order to cut the block into two sections of about 350-tonnes each.
They will be loaded on to a barge, cut into smaller pieces and taken back to the Port of Tauranga for recycling.
Divers spent the latter months of last year preparing the block for removal.
Salvors were waiting for near-perfect weather and sea conditions to cut and lift the 700-tonne accommodation block from the ship's stern section.